Season: Perennial
USDA Zones: 5 - 9
Height: 96 - 120 inches
Bloom Season: Mid summer to early fall
Bloom Color: Red
Environment: Full sun to partial shade
Soil Type: Fertile, well drained, pH 6.5 - 7.5
Deer Resistant: Yes
Latin Name: Lycium Barbarum







Goji Berry (Lycium Barbarum) - Goji Berry plants, also called Wolfberry, are drought tolerant and prefer well-draining soil. They do best in USDA zones 5 - 9, tolerating temps down to -10 F and will flourish well in the dry west or humid east. If you're outside of zones 5 - 9, you can still grow these very popular berries by planting them in containers and bring them inside when the temperatures drop. Goji berry plants will grow in sun or partial shade, but your harvest will be greater with more sun. When planting outside in your garden, place your Gojis every 4 ft. They grow into viney bushes to the point some gardeners will even plant them on trellises. A mature wolfberry plant will produce almost 7 lbs of berries under good conditions.
Goji Berries are used to treat a broad range of ailments and diseases. The superfood is packed with antioxidants, amino acids, Vitamins C, B and E, essential fatty acids - and are widely used to reduce inflammation. This shrub is easy to grow and will reward you with loads of nutritious berries over a long harvest season. Goji berries are rarely grown commercially in the United States, and their shelf life is short, so fresh berries can seldom be found at local supermarkets or farmers markets. Therefore, growing in your home garden is the best way to enjoy fresh goji berries. Also, dried gojis are not inexpensive, and the overwhelming majority of commercial goji berries come from China, where information about how they're grown isn't usually available. It may take 3 years to get fruits when planting from seeds, but it will be worth the wait.
High-Yield Berry Plants
A single goji berry plant can reach a vining height of 10 feet and can produce nearly 7 pounds of berries each year under proper conditions.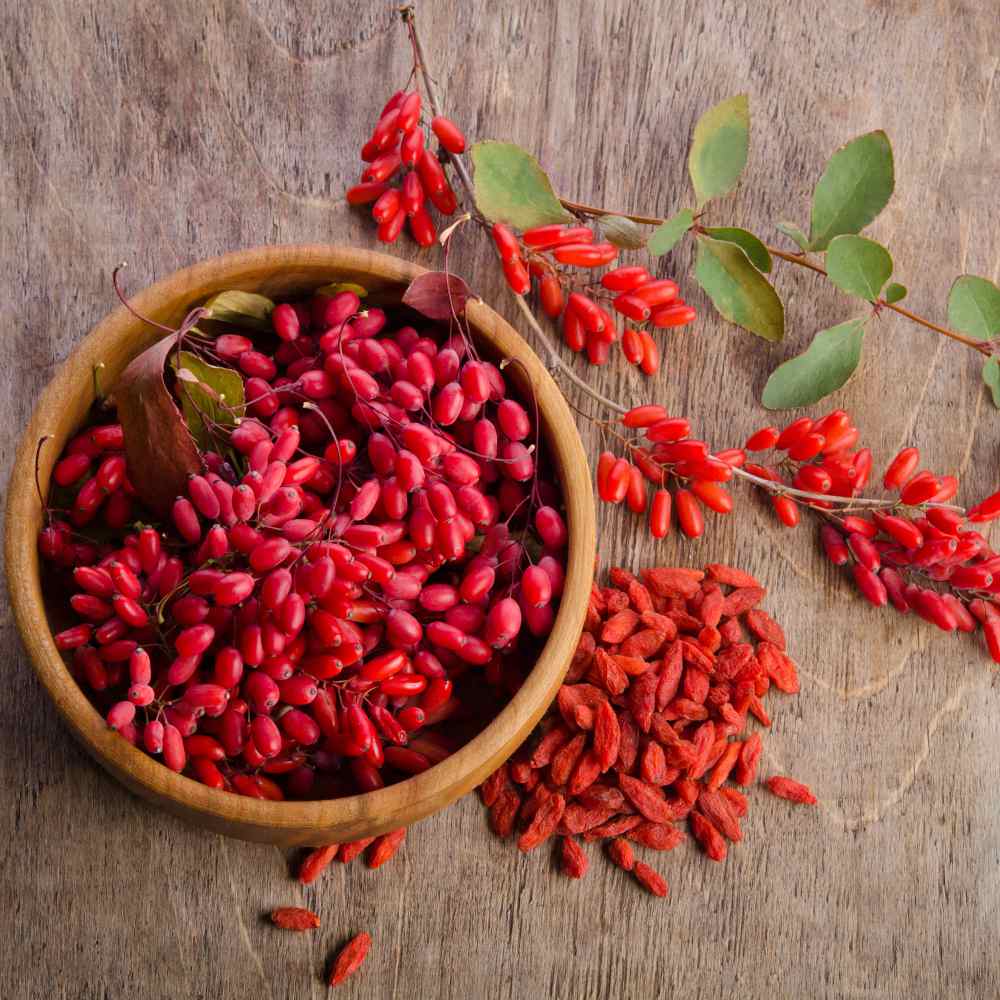 Useful Fruit Plant
How To Grow
Goji berry seeds are best started indoors 6-8 weeks before the last expected frost. Sow these seeds into starter pots at a planting depth of 1/4". Plant in a sterilized starting mix without the use of fertilizer. Keep the soil moist until seeds germinate (about 10-14 days), and then place under bright artificial light in order to help the seedlings develop and establish well. Once the seedlings have developed multiple sets of true leaves, they should be transplanted to their own individual pots. Gently harden off before moving outdoors after frost season has passed.
Soil: fertile and well-drained with pH 6.5-7.5
Environment: Full Sun to Partial Shade
Germ time: 10-14 days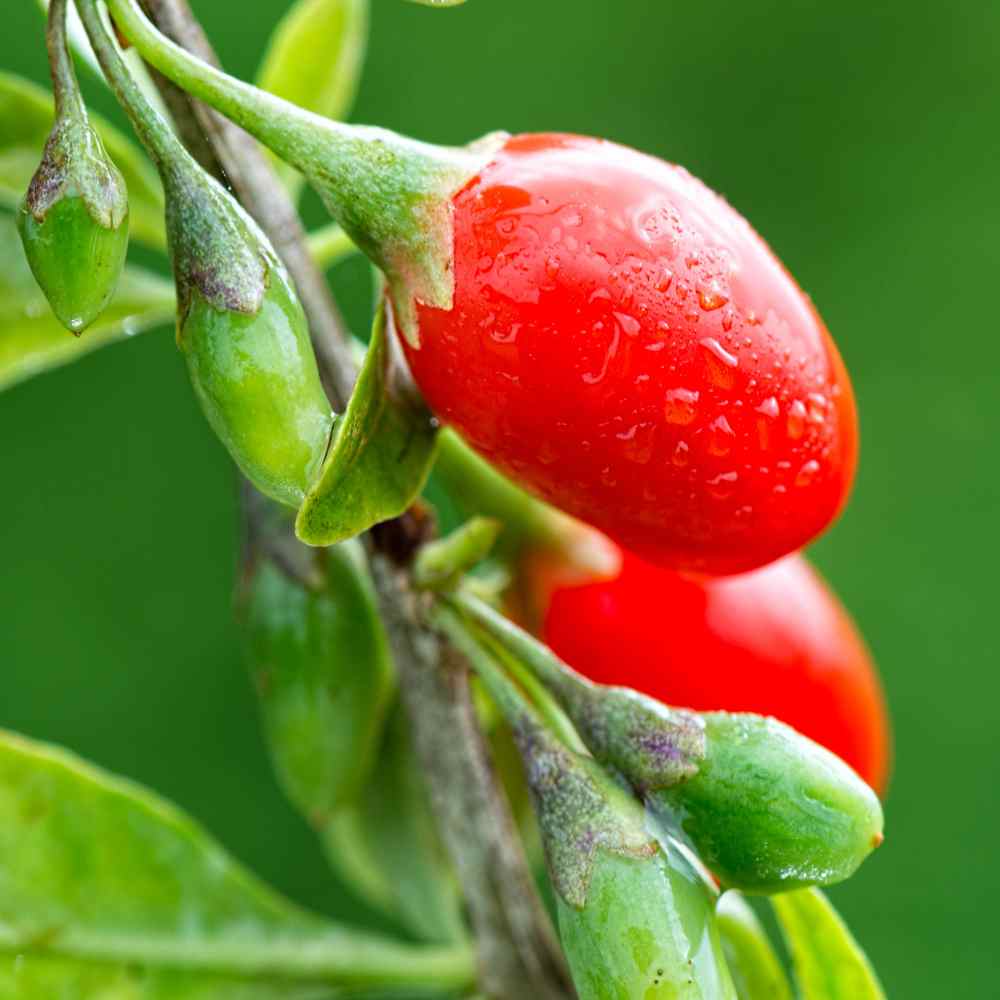 Plant Information
Goji berry plants (also known as wolfberry) are perennials that grow in USDA zones 5 through 9. Goji berries have long been used in traditional eastern medicines for a variety of ailments, but they can also be consumed in various ways.
Fruit season: summer
Height: 96-120 inches (vining)
Fruit color: red