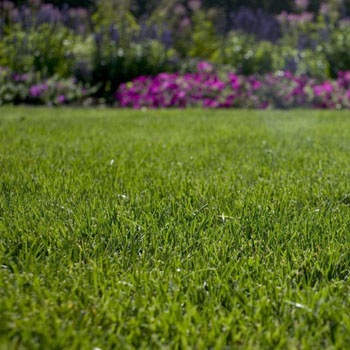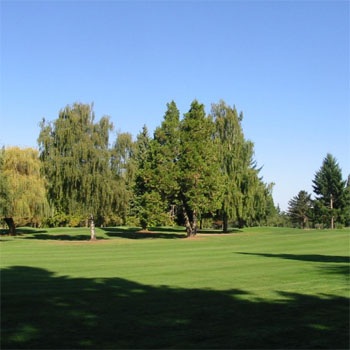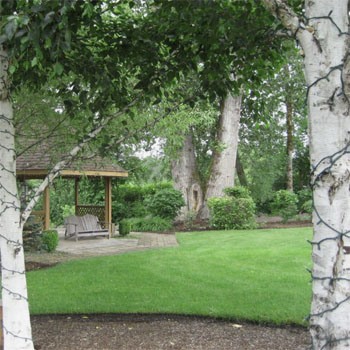 Supreme Bluegrass Blend is a either a 3-way or 4-way blend of very good, top performing Kentucky Blue grass varieties. It is an excellent choice for growing a supreme Kentucky Bluegrass lawn.
The varieties that are selected for this blend are chosen for their excellent color, quick establishment, resistance to disease, and their ability to perform under a broad range of weather and soil conditions. Kentucky Blue Grass lawns are known for their fine to medium texture, uniformity of color, and density and durability for traffic. Kentucky Bluegrass has the ability to repair with rhizomes that spread and fill thin, worn areas. Because of this, KGB is excellent for the backyard lawn where children and pets play or on the ballpark field.
Germination
Kentucky Bluegrass lawn seed typically emerges in 14 - 21 days. First mowing is typically three weeks after emergence.
Seeding Rate & Planting Time
New turf: Sow 2 - 3 pounds Kentucky Blue grass seed per 1,000 square feet or 80 -120 lbs per acre
Over-seeding: Sow 1 - 1 1/2 pounds Kentucky Bluegrass seed per 1,000 square feet or 40 - 60 lbs per acre for broadcast over-seeding
Planting: Plant Kentucky Bluegrass Supreme seed when soil temperature reaches 55 degrees in spring up until a minimum of 8 weeks before frost in fall
USING THE QUICK GRASS SEED CALCULATOR:
Simply select your unit of measurment and enter your area value(s). The total square footage (if appropriate) and seed required to cover your area will be automatically calculated.

Coverage Type
Grass Type:
Coverage:

Coverage Area
Units:
Length:
ft.
Width:
ft.
Sq. Ft.:
Acres:

Grass Seed Options and Information:

Grasses Used in Your State:
You can look up to see what the most popular grasses used in your state are.

USDA Zone Map:
This is a USDA zone map specifically for your state so you can tell exactly what zone you are in.

Best Grasses For Your State:
This feature gives you a list of all the grasses that Outsidepride.com carries that are good for your state.

Grass Characteristics:
Start fine tuning your grass selection based on what priorities you are looking for: drought, shade, texture, water use, etc.

Grass Seed Calculator:
Can't figure out how much seed you need? No problem, go to this section to calculate your exact grass seed needs.

LazyMan Liquid Gold:
Provides a brief description of LazyMan Liquid Gold and gives you a link to learn more about this hugely popular product.

Choose your state below for grass seed info!