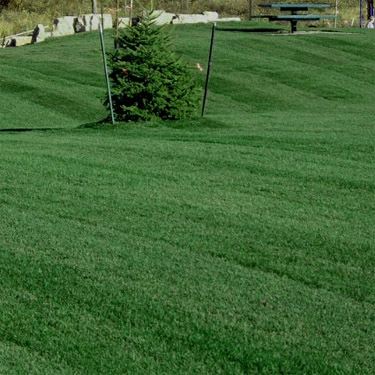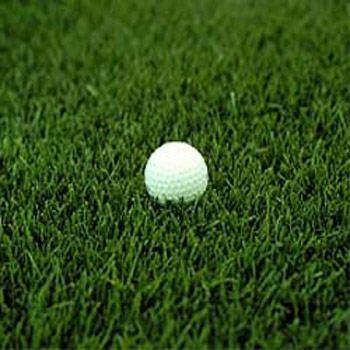 Midnight Kentucky Bluegrass is the most Popular Blue Grass In America. The images above of Midnight Kentucky bluegrass from customers and aroundtheyard.com illustrate how beautiful Midnight Kentucky Bluegrass is. It is a unique compact-type variety grown in the plush Willamette Valley in Oregon to be distributed across the United States. Growing Kentucky Blue grass from seed can truly be an enjoyable and rewarding experience, giving you a Bluegrass lawn that is as durable as it is lovely. Homeowners and professionals alike turn to Midnight Kentucky Bluegrass lawn seed for the excellent turf qualities that it produces.
Those qualities include:
A very dark blue-green color
Dwarf growth habit
Very high tiller density
Drought tolerance
Strong overall disease resistance
Good tolerance to close mowing
More than 15 years of proven performance!
Probably the most outstanding feature of Kentucky Bluegrass Midnight is its unusually dark blue-green color giving it a rich color even under low maintenance conditions. A Bluegrass lawn with high tiller density provides a thick carpet that will stand up to the abuses of athletic fields and high traffic. Sod producers and homeowners alike will enjoy Midnight's dwarf growth characteristics which result in fewer mowings and lower maintenance costs. Midnight Kentucky Bluegrass is an outstanding cultivar that shows good resistance to leaf spot and stem rust, stripe smut and dollar spot. University trials have documented Midnight's heat and drought tolerance.
USING THE QUICK GRASS SEED CALCULATOR:
Simply select your unit of measurment and enter your area value(s). The total square footage (if appropriate) and seed required to cover your area will be automatically calculated.

Coverage Type
Grass Type:
Coverage:

Coverage Area
Units:
Length:
ft.
Width:
ft.
Sq. Ft.:
Acres:

Grass Seed Options and Information:

Grasses Used in Your State:
You can look up to see what the most popular grasses used in your state are.

USDA Zone Map:
This is a USDA zone map specifically for your state so you can tell exactly what zone you are in.

Best Grasses For Your State:
This feature gives you a list of all the grasses that Outsidepride.com carries that are good for your state.

Grass Characteristics:
Start fine tuning your grass selection based on what priorities you are looking for: drought, shade, texture, water use, etc.

Grass Seed Calculator:
Can't figure out how much seed you need? No problem, go to this section to calculate your exact grass seed needs.

LazyMan Liquid Gold:
Provides a brief description of LazyMan Liquid Gold and gives you a link to learn more about this hugely popular product.

Choose your state below for grass seed info!
Uses
Midnight Kentucky Bluegrass seed is recommended for use on athletic fields, golf courses, sod blends, parks, professional landscapes, and home lawns areas where Kentucky Bluegrass is adapted. It is compatible in blends with other darker green, lower growing Bluegrasses and in mixtures with strong creeping red fescues and improved "II" and "III" series of turf-type perennial ryegrasses.
Soil, Climate and Fertility Requirements
A Midnight Kentucky Bluegrass lawn will perform in sandy or heavy clay soils. Like all Bluegrasses, it performs best in soils with a pH of 5.5 to 8.0. Three to five lbs. N/1000 sq. ft./year is adequate in most areas of the United states. However, because of Midnight's dark genetic color, lower fertilizer rates will yield acceptable color. A balanced fertilizer of 3:1:2 ratio of NPK (Nitrogen, Phosphorus, Potassium) with sulphur is recommended in most geographic locations.
Stand Establishment
Midnight, like all Kentucky Bluegrasses, requires about 3 weeks for complete germination. Color may be observed before that time, however, in good growing weather where soil temperatures are above 65 degrees F., expect 3 to 4 weeks for a complete stand of grass. Kentucky Bluegrass turf grass has good mowing qualities and can be maintained at a cutting height of 1/2 to 2 inches.
Seeding Rate & Planting Time
New turf: Sow 2 - 3 pounds Midnight KBG seed per 1,000 square feet or 80 -120 lbs per acre
Over-seeding: Sow 1 - 1 1/2 pounds Midnight Bluegrass seed per 1,000 square feet or 40 - 60 lbs per acre for broadcast over-seeding
Plant Midnight Kentucky Bluegrass lawn seed when soil temperature reaches 55 degrees in spring up until a minimum of 8 weeks before frost in fall