Penstemon Seeds - Appleblossom
Season: Annual
USDA Zones: 7 - 9
Height: 24 - 30 inches
Bloom Season: Spring through Summer
Bloom Color: Cream, light pink
Environment: Full sun to partial shade
Soil Type: Well-drained soils, pH 5.8 - 6.8
Deer Resistant: Yes
Latin Name: Penstemon hartwegii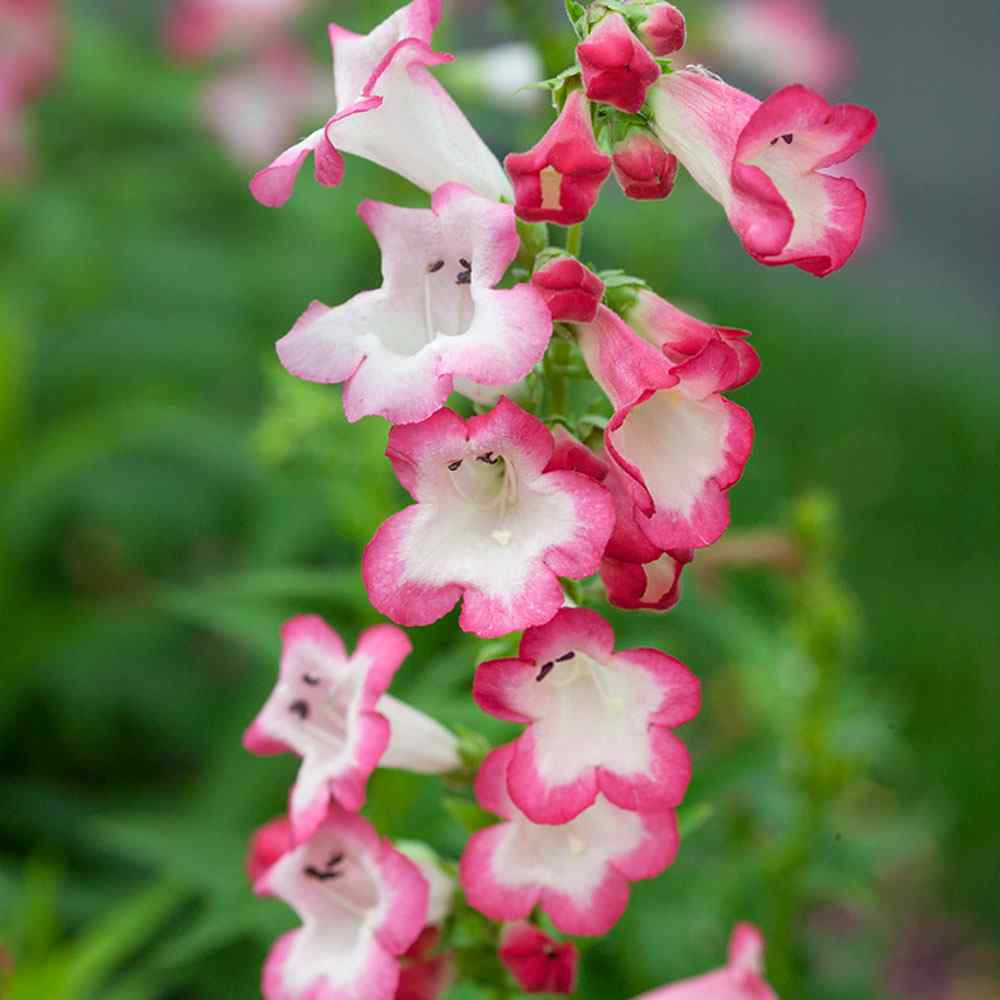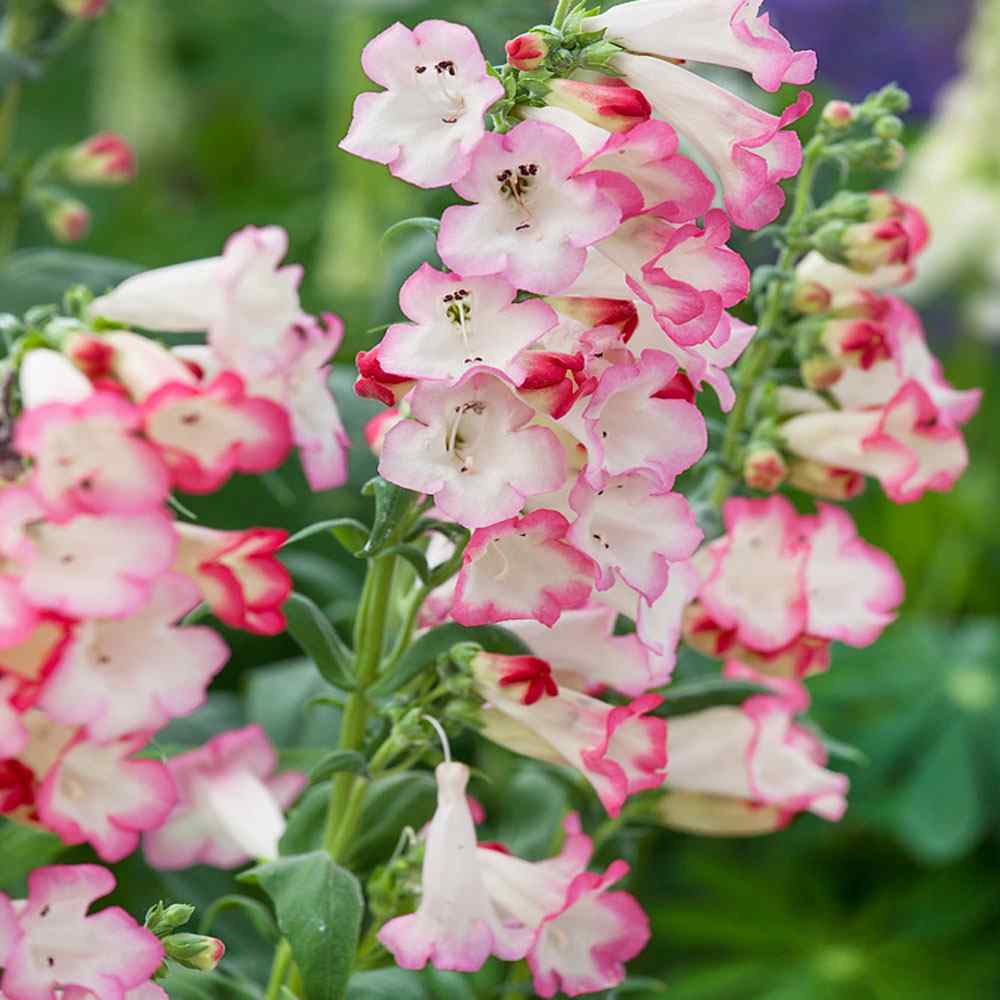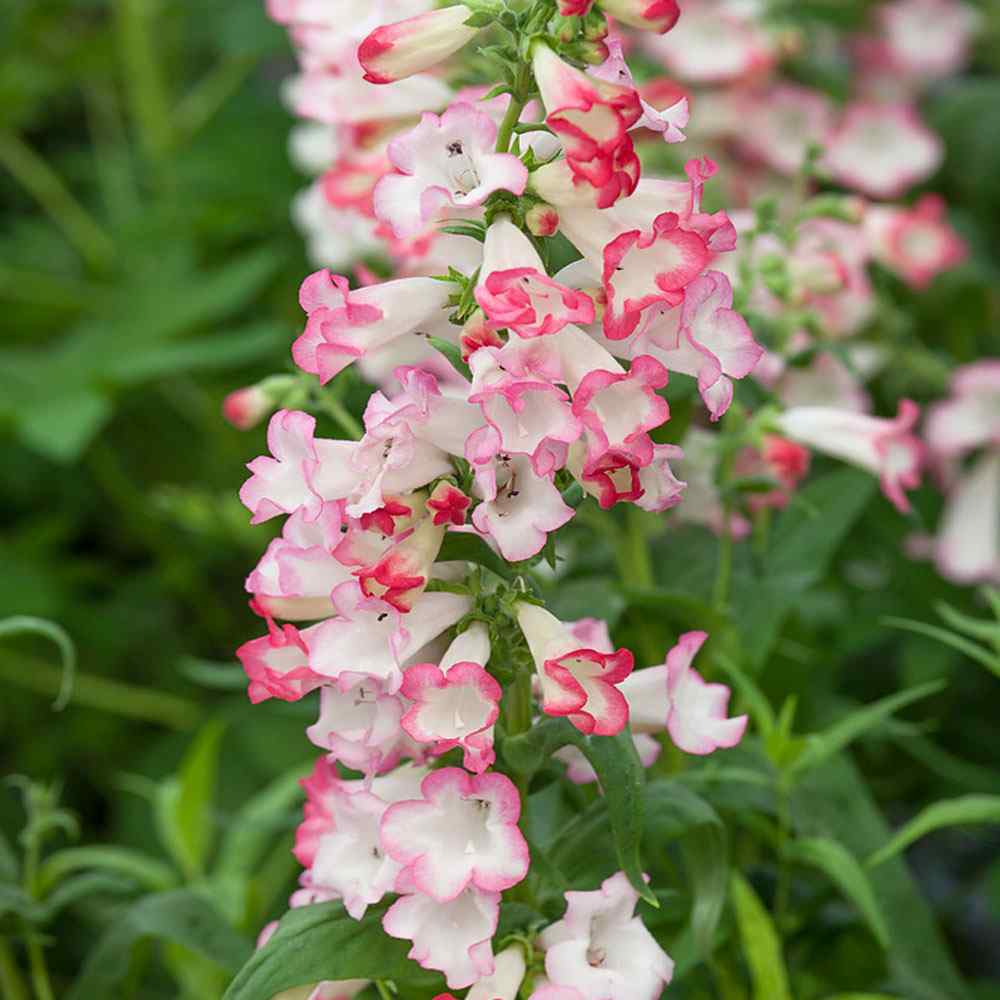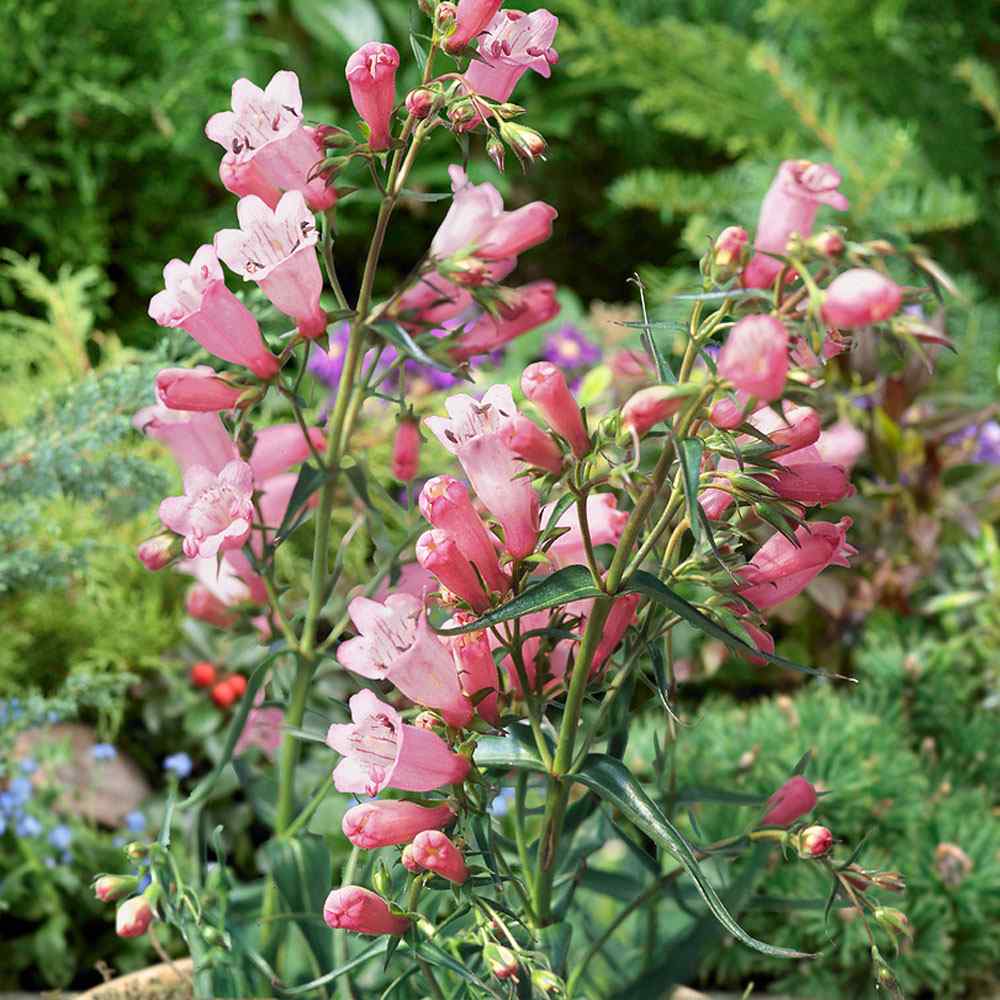 Penstemon (Penstemon Hartwegii Arabesque Appleblossom) - Also known as, beard-tongues, these showy, drought tolerant plants put on a terrific display of color. This selection blooming from spring through summer in warmer climates. Plants form a bushy compact clump, bearing several spikes of unique and showy, large, pale pink flowers that feature a contrasting white throat. In hot climates such as the deep south, plant in partial shade for best results even though it is resistant to drought. Excellent in pots and tubs as well as directly in the garden. Nice for cutting. Attractive to both butterflies and hummingbirds. Also known as "Summer Snapdragon."
These flowers attract hummingbirds and butterflies into the garden. Beardtongue will tolerate and even thrive in poor soils, but it requires relatively good drainage. Full sun in cool climates and partial shade in the hottest areas is preferred. Penstemon Hartwegii care includes little water once established and avoid overly fertile soil.
Sow Penstemon seeds indoors in starter trays or small pots in late winter. Press the flower seeds into the soil but seed should be visible on the surface of the soil. After danger of frost has passed, harden off the seedlings and transplant them into the flower garden. To encourage bushier growth, pinch back the plant at time of transplanting.