Season: Perennial
USDA Zones: 3 - 8
Height: 28 inches
Bloom Season: Late spring to early summer
Bloom Color: Pink
Environment: Full sun to partial shade
Soil Type: Well-drained, rich, organic soils, pH 5.8 - 7.2
Deer Resistant: Yes
House Plant: No
Latin Name: Dictamnus Fraxinella
Temperature: 72F for 6 weeks, then 25 - 39F for 6 weeks
Average Germ Time: 105 - 140 days
Light Required: Yes
Depth: Cover seed with vermiculite, sand or substrate after sowing
Sowing Rate: 7 - 8 seeds per plant
Moisture: Keep seeds moist until germination
Plant Spacing: 32 inches
Care & Maintenance: Burning Bush (Dictamnus)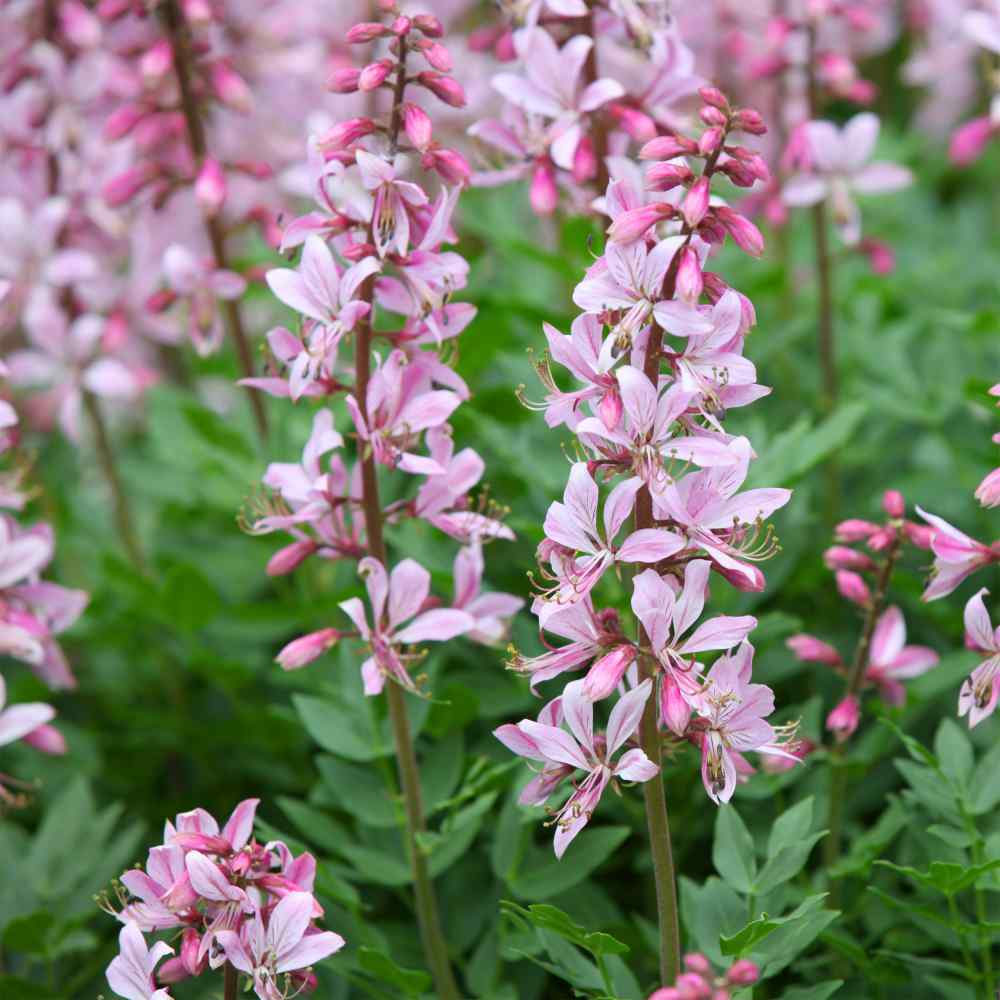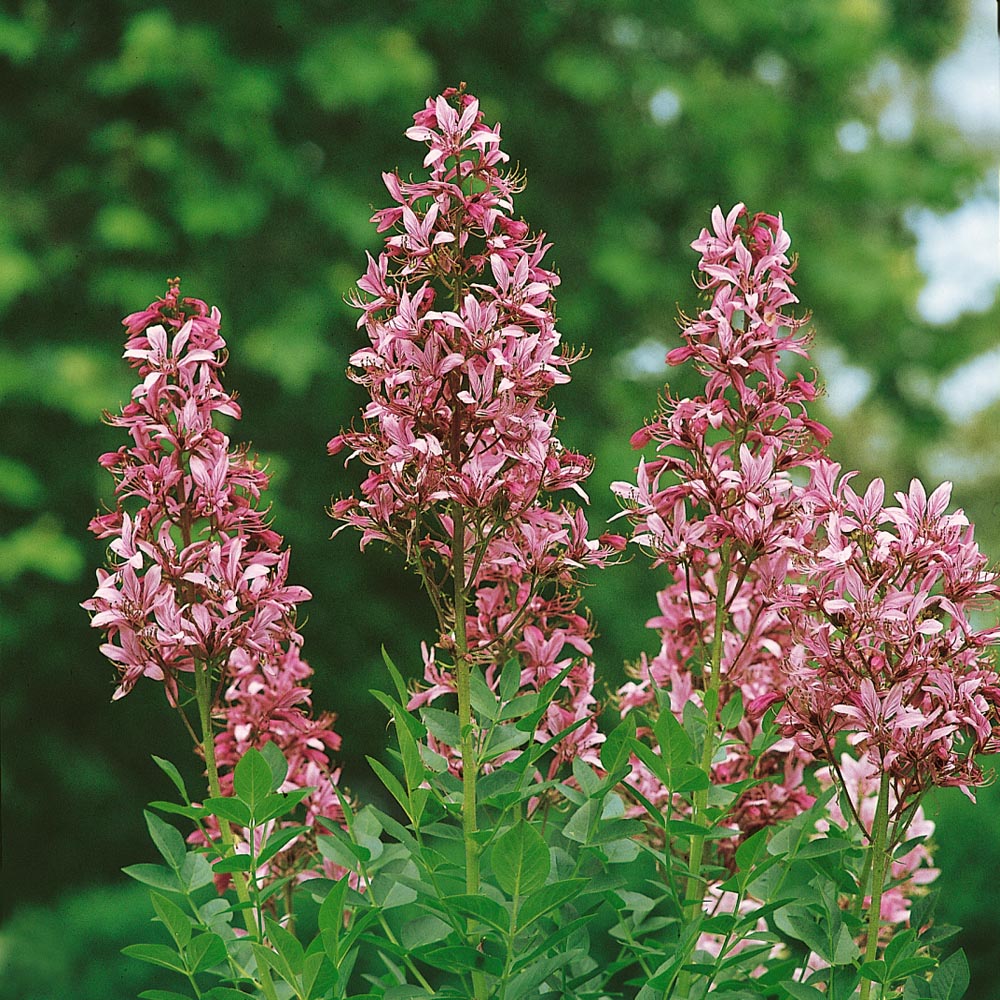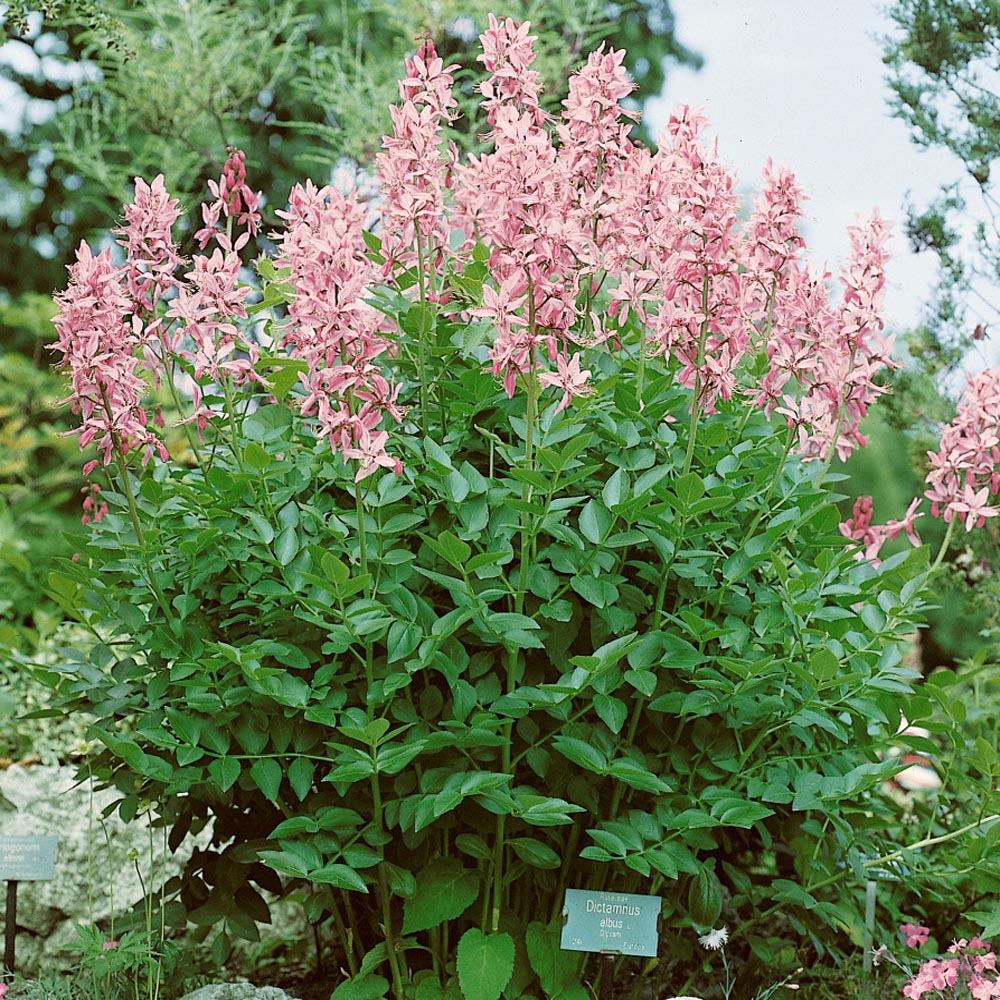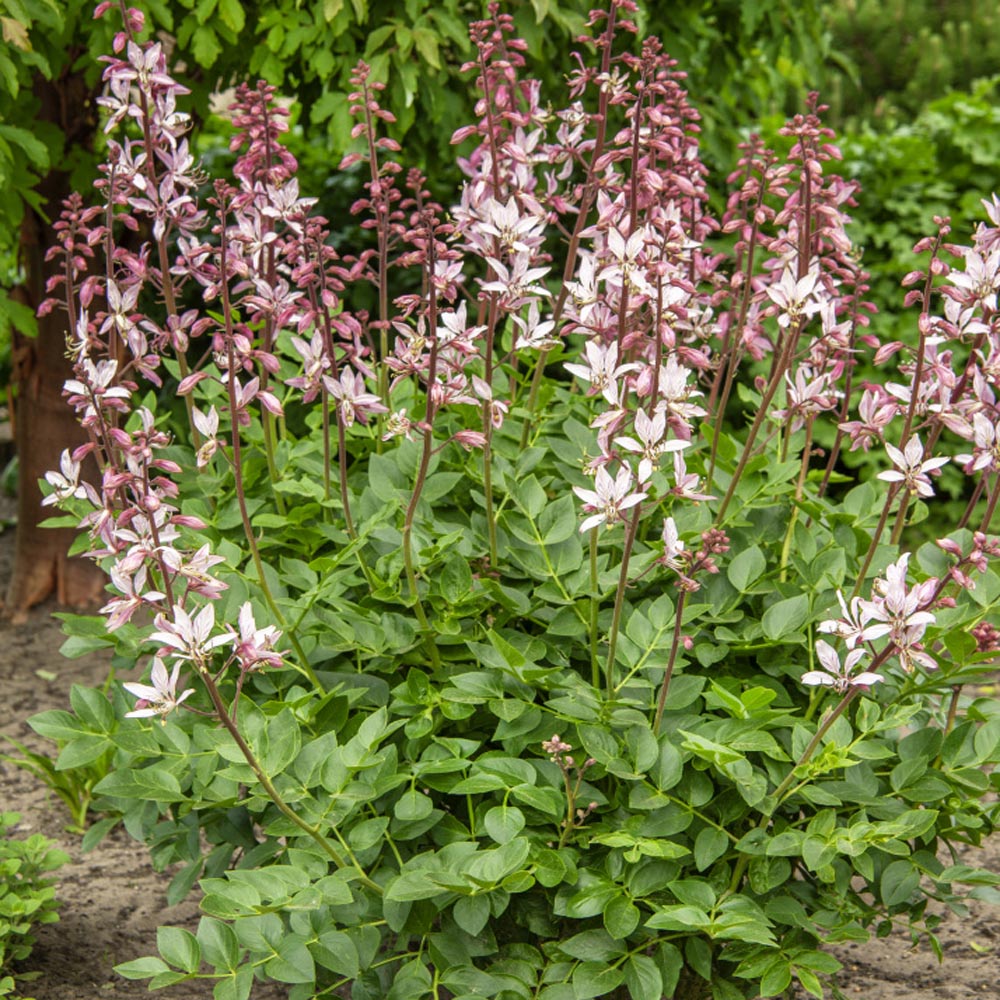 Burning Bush (Dictamnus Fraxinella) - Burning Bush is an aromatic plant with glossy dark green leaves grown from flower seeds. Spider-like fragrant flowers of carmine-rose appear during the summer months. This perennial plant is commonly called Burning Bush because, in arid weather, a flammable oil exudes from the leaves and seed pods. If a flame is placed near the Burning Bush Dictamnus plant, it will sometimes ignite without damaging the plant.
Medicinal uses
Burning Bush medicinal uses include, treatment of digestive tract disorders including cramps, stomach problems, and worms in the intestines. Treatment of urinary tract disorders, epilepsy, spasms, liver disease, and more.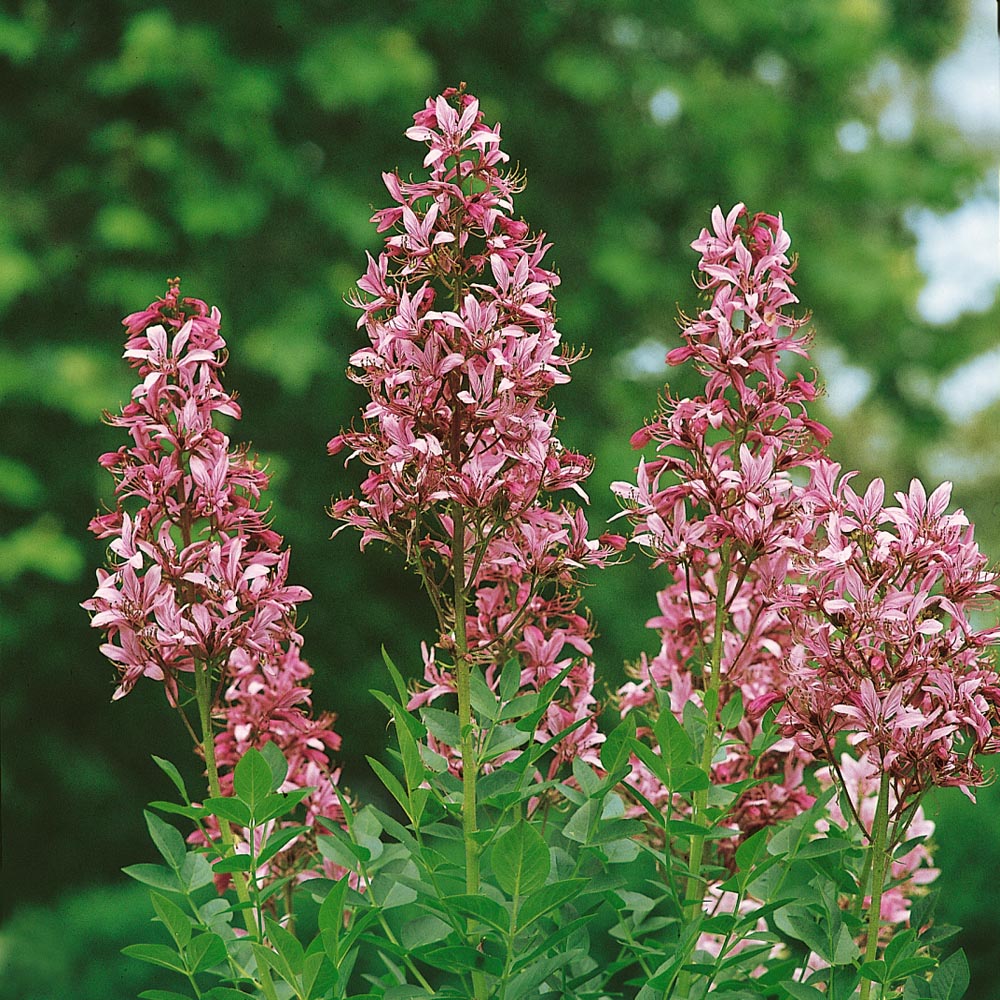 Burning bush seed | dictamnus
How to grow
How To Grow Burning Bush From Seed: Burning Bush seeds germinate well after a cold treatment. Plant the flowers seed outdoors in the late fall or indoors after being in the refrigerator. Make sure to keep the seeds moist, but not wet, until germination begins.

Burning Bush grows best in full sun, but will tolerate some light shade during the hottest months. These seeds will easily grow in most well-draining garden soils, but appreciates the addition of a small amount of lime at planting time.
Sowing Rate: 7 - 8 seeds per plant
Average Germ Time: 105 - 140 days
Keep moist until germination
Attracts bees, butterflies and hummingbirds
Depth: Cover seed with vermiculite, sand, or substrate after sowing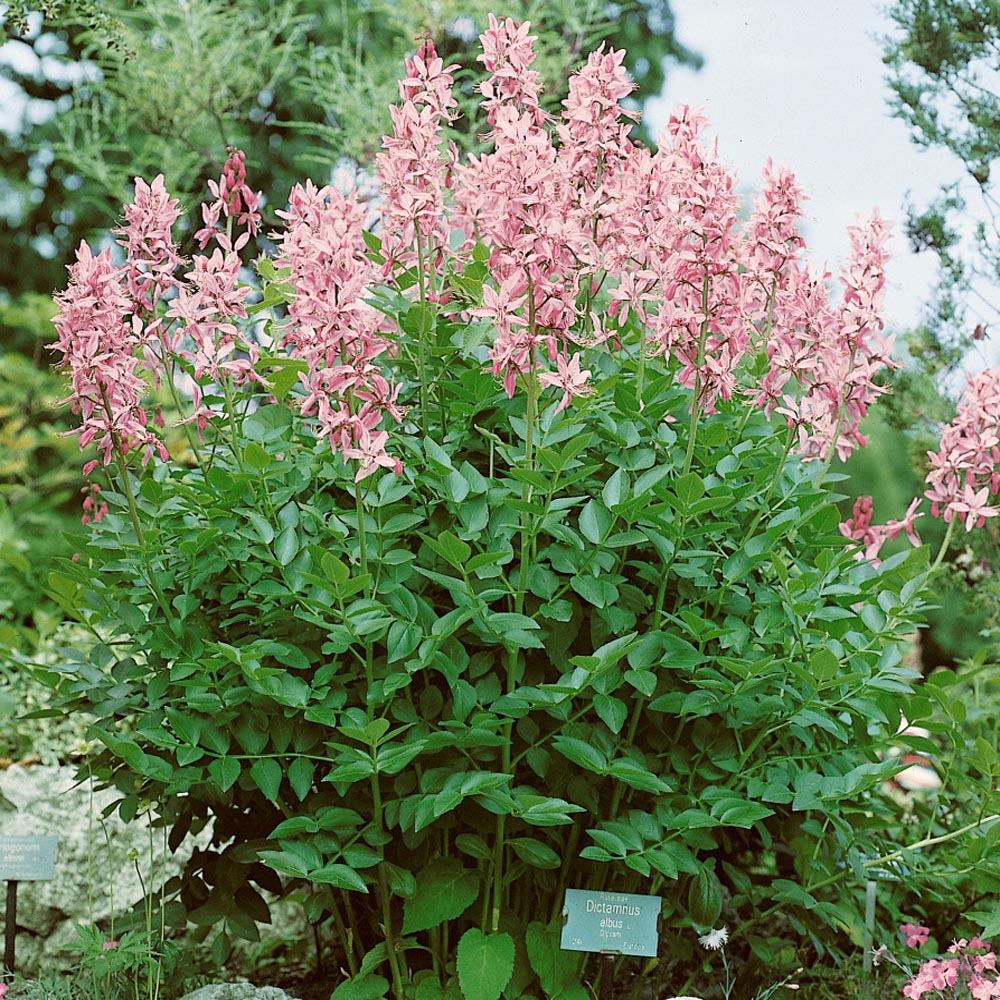 Flower Specifications
Burning Bush dictamnus is a perennial, flowering plant which is hardy in USDA zones 3 - 8. Once established, the Burning Bush plant is very drought tolerant. Typically, deer leave this plant alone due to its aromatic foliage.
Height: 28 inches
USDA Zones: 3 - 8
Season: Perennial
Deer Resistant: Yes
Drought Tolerant: Yes