Season: Perennial
USDA Zones: 4 - 8
Height: 8 inches
Bloom Season: Late spring to early summer
Bloom Color: White
Environment: Partial shade
Soil Type: Rich, porous, moist soil, pH 5.6 - 7.5
Deer Resistant: Yes
Temperature: 34F for 30 days, then 60F for 35 days
Average Germ Time: 30 - 65 days
Light Required: Yes
Depth: 1/4 inch
Sowing Rate: 4 - 5 seeds per plant
Moisture: Keep seeds moist until germination
Plant Spacing: 9 - 12 inches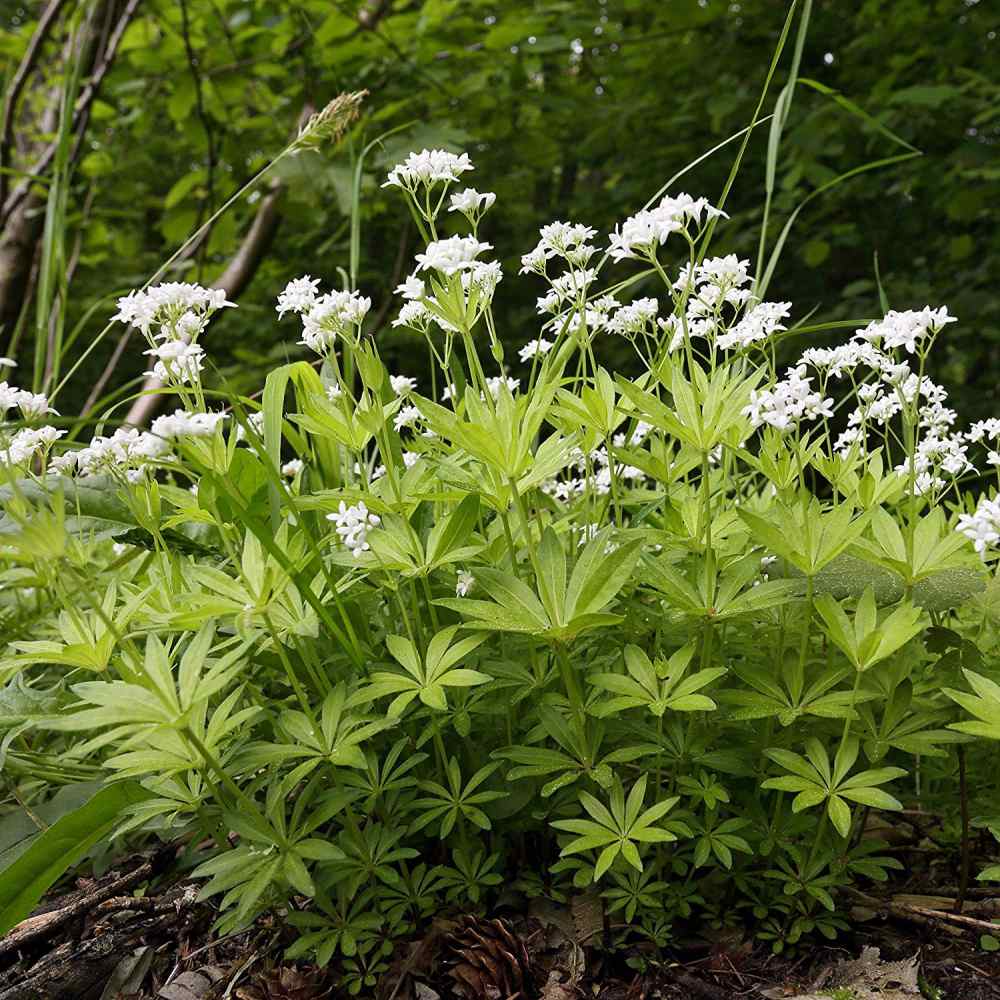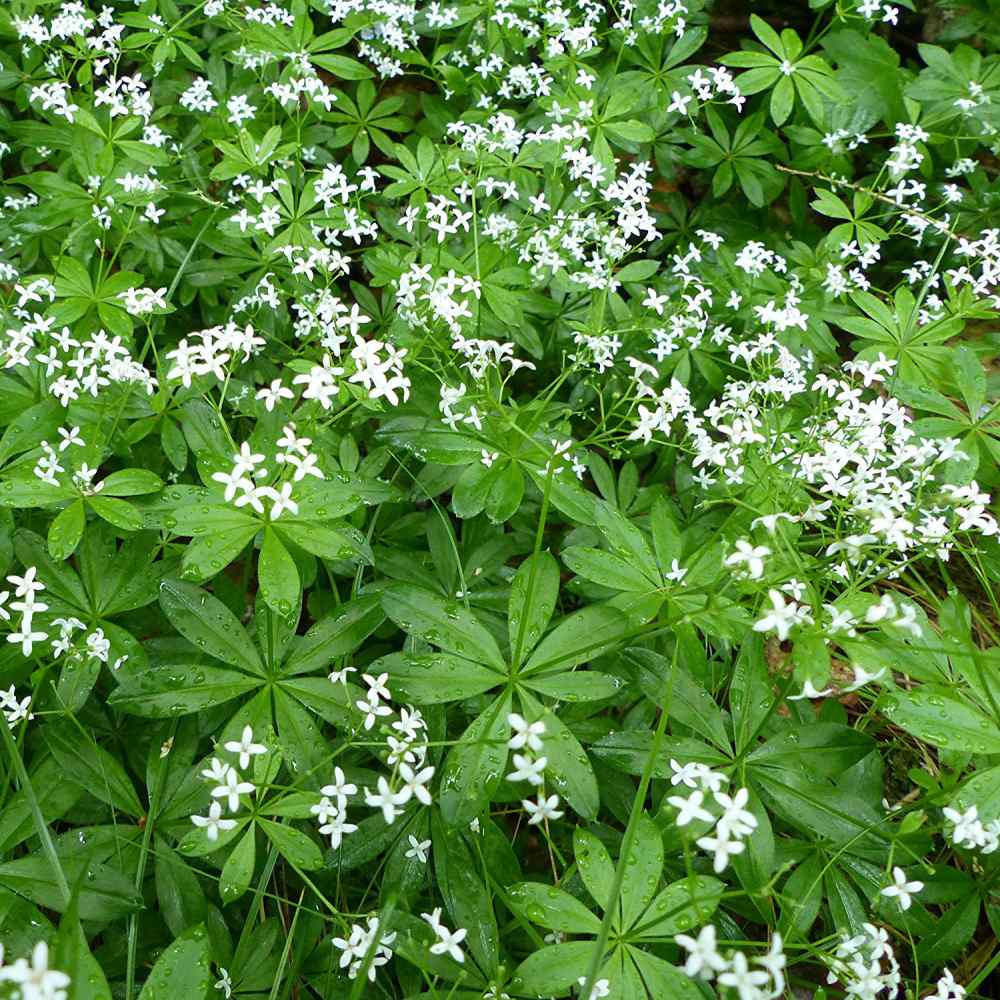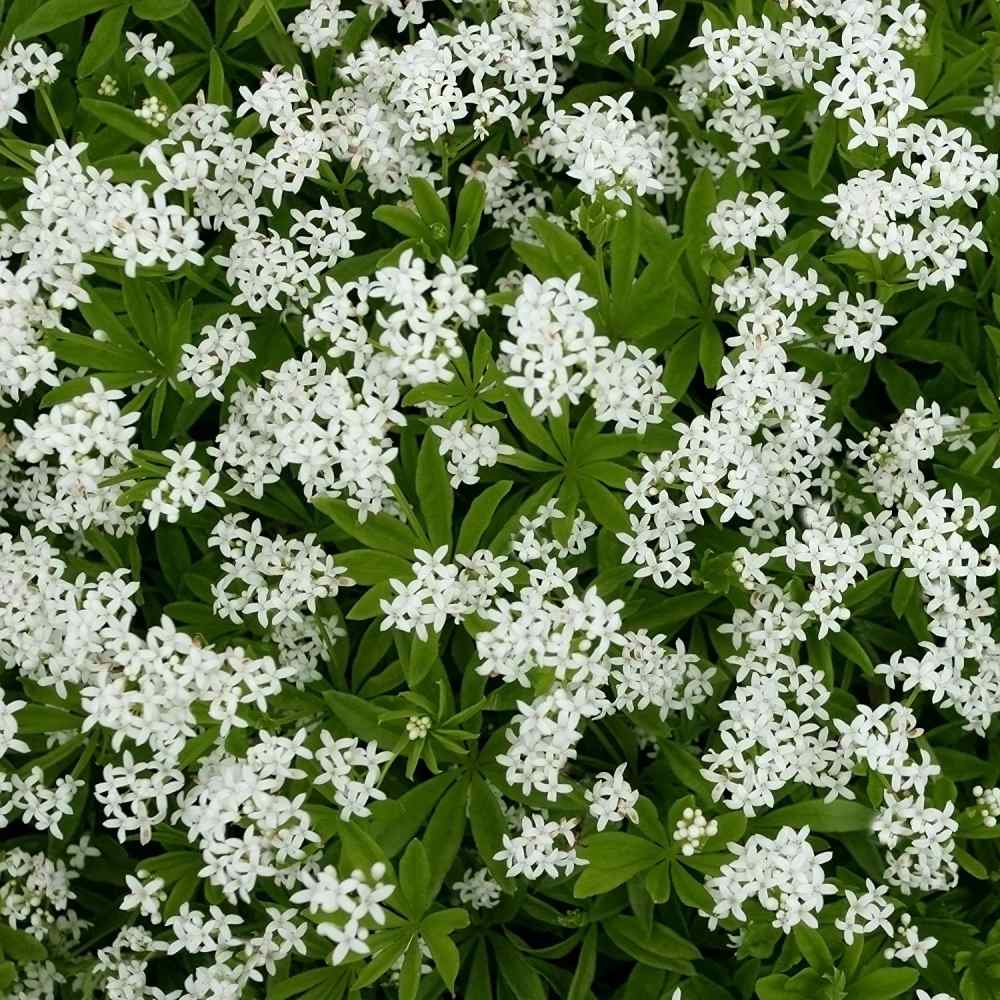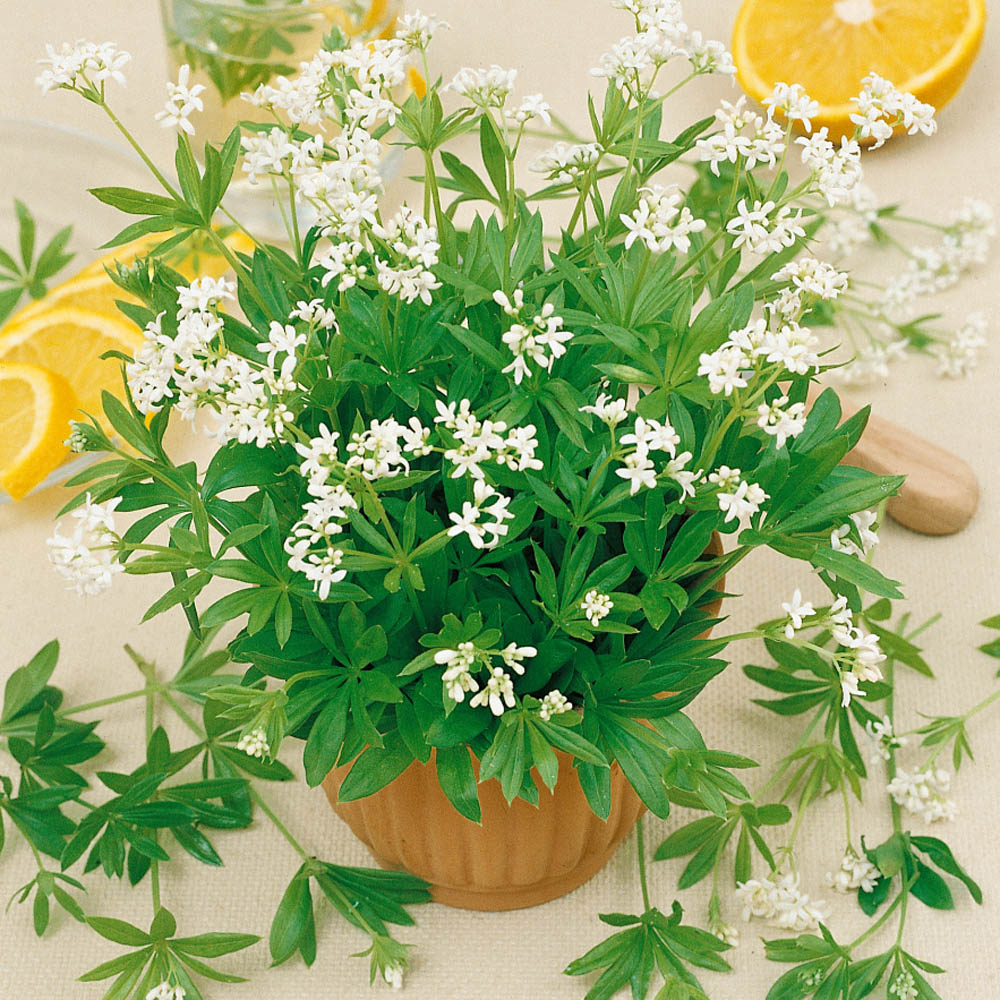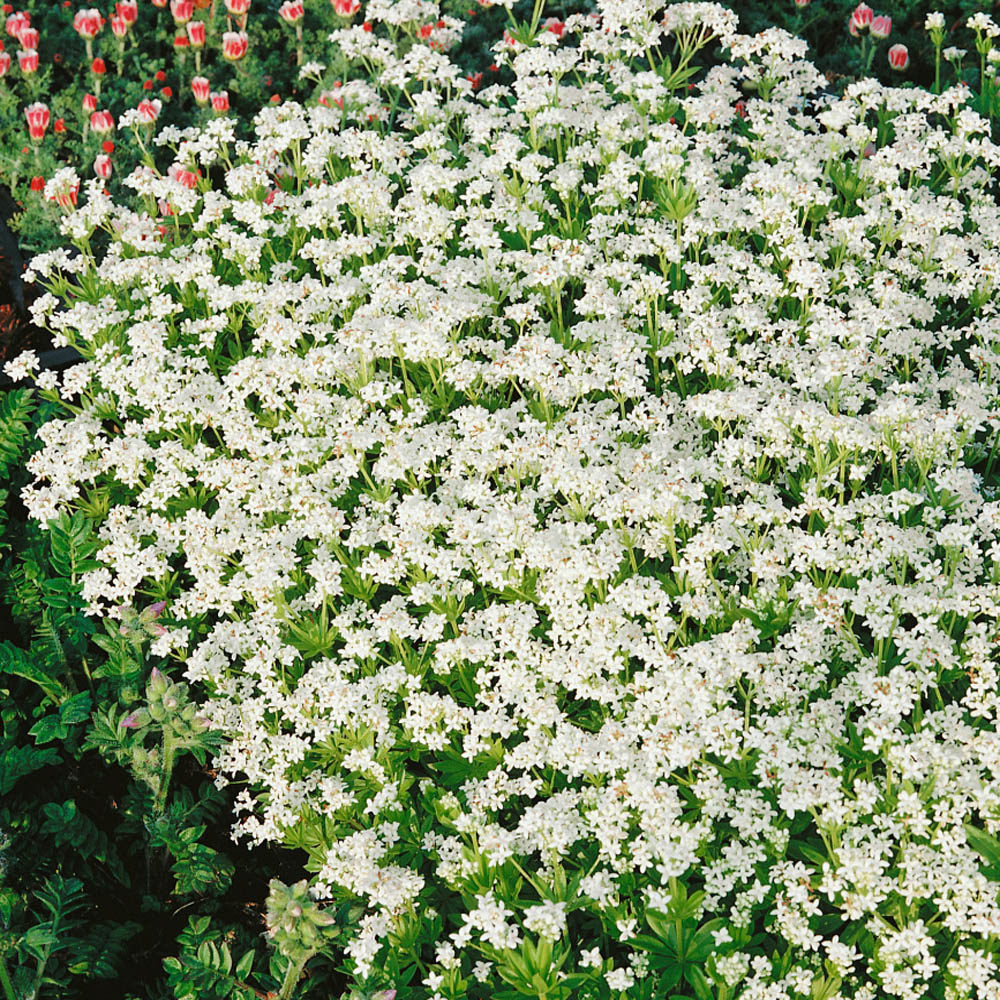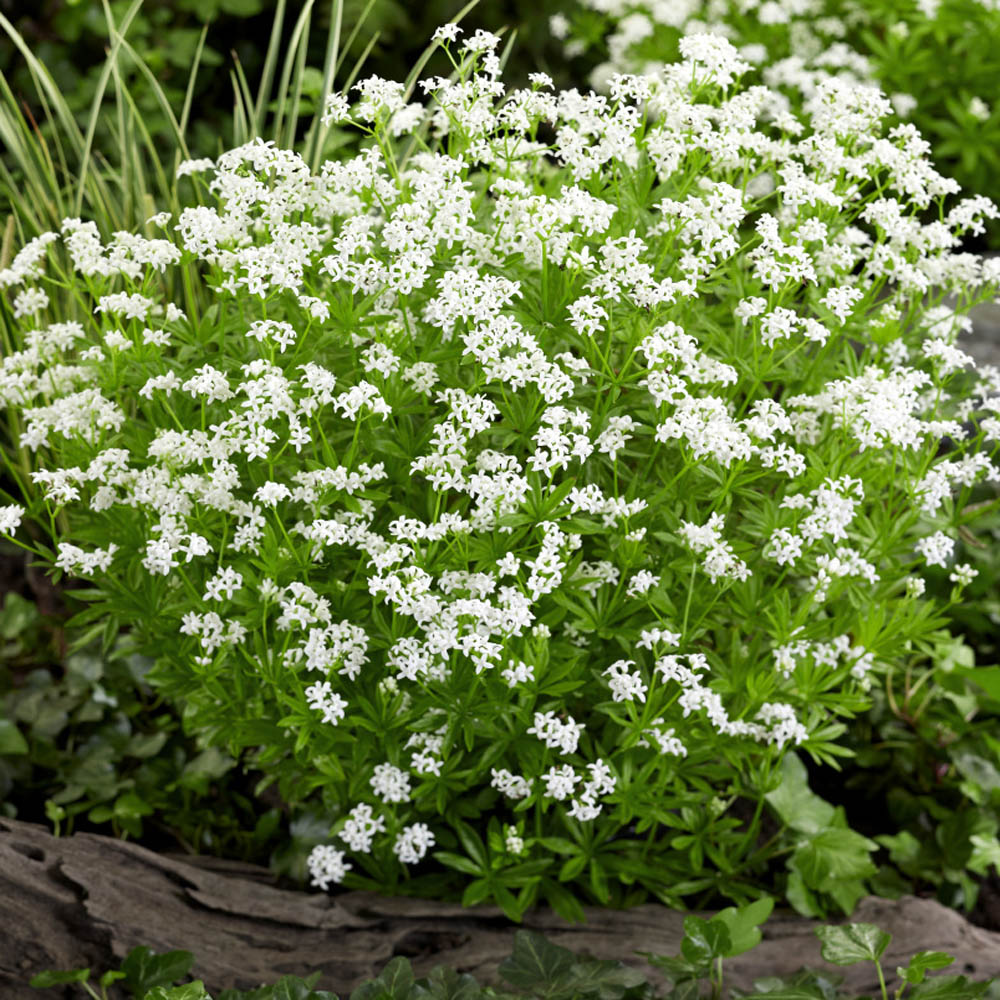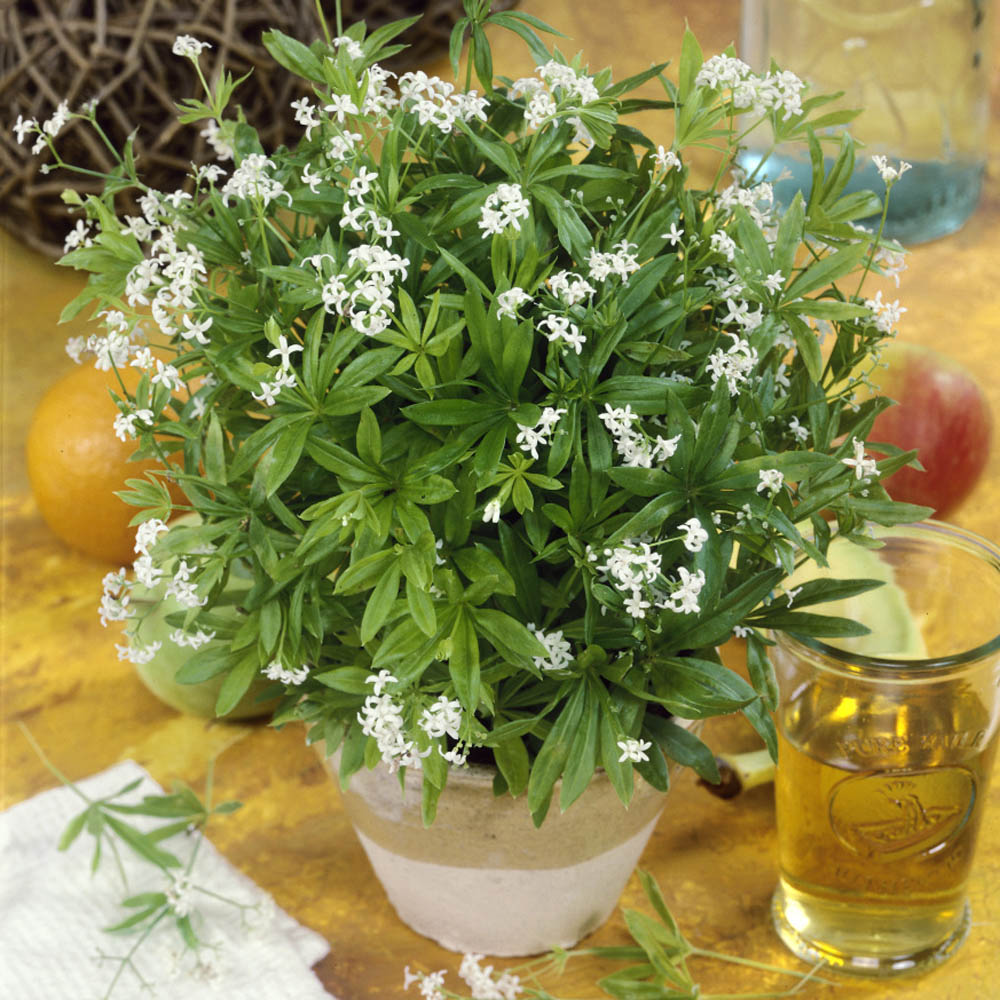 Sweet Woodruff (Asperula Odorata or Galium Odoratum) - Also known as Our Lady's Lace, this low-growing perennial is versatile and grows well from Sweet Woodruff seeds. Often used as a ground cover, Sweet Woodruff herb plants have whorled leaves and small vanilla-scented white flowers in spring. It does make an excellent ground cover plant due to its low-growing nature and spreading habit. Historically, the herb seeds were grown for an aromatic plant that was used as an air freshener and placed in linen closets. Sweet Woodruff herb plants are also natural insect repellents and gardeners often grow them around ornamentals like roses to keep the pests away. As a medicinal herb, Sweet Woodruff was used to treat numerous ailments and was often used for the treatment of wounds.
Sweet Woodruff prefers a semi-shady spot that's protected from the sun during the hottest part of the day. Shallow rooted and preferring rich, porous soil, it is a good choice near trees, or in problem areas where there are tree roots or other obstructions, like rocks, close to the soil surface. It likes moist conditions, and given enough water will grow to a nice low height of about 8 inches. If it starts to wilt, provide mulch and additional water. Unfortunately, for the indoor herb gardener, Sweet Woodruff is not well suited for growing indoors.
How To Grow Sweet Woodruff From Herb Seeds: Sweet Woodruff seeds germinate best after a period of cold temperatures. Some gardeners will dampen peat moss, mix the herb seeds into the peat moss and then place the peat moss/seed mixture in the refrigerator for 2 to 4 weeks before sowing. Others will sow the herb seeds in a starter tray, water, seal the tray, and place it in the refrigerator. Finally, the last method of sowing would be to directly sow the Sweet Woodruff seeds outdoors in a prepared seedbed in late winter or first of spring while frosts are still expected.