Season: Perennial
USDA Zones: 5 - 8
Height: 20 inches
Bloom Season: May - July
Bloom Color: Yellow
Environment: Full sun to partial shade
Soil Type: Acidic soils, avoid lime
Deer Resistant: Yes
Latin Name: Arnica Montana
Temperature: 68F
Average Germ Time: 21 - 28 days
Light Required: Yes
Depth: 1/4 inch
Sowing Rate: 2 - 3 seeds per plant
Moisture: Keep seeds moist until germination
Plant Spacing: 24 inches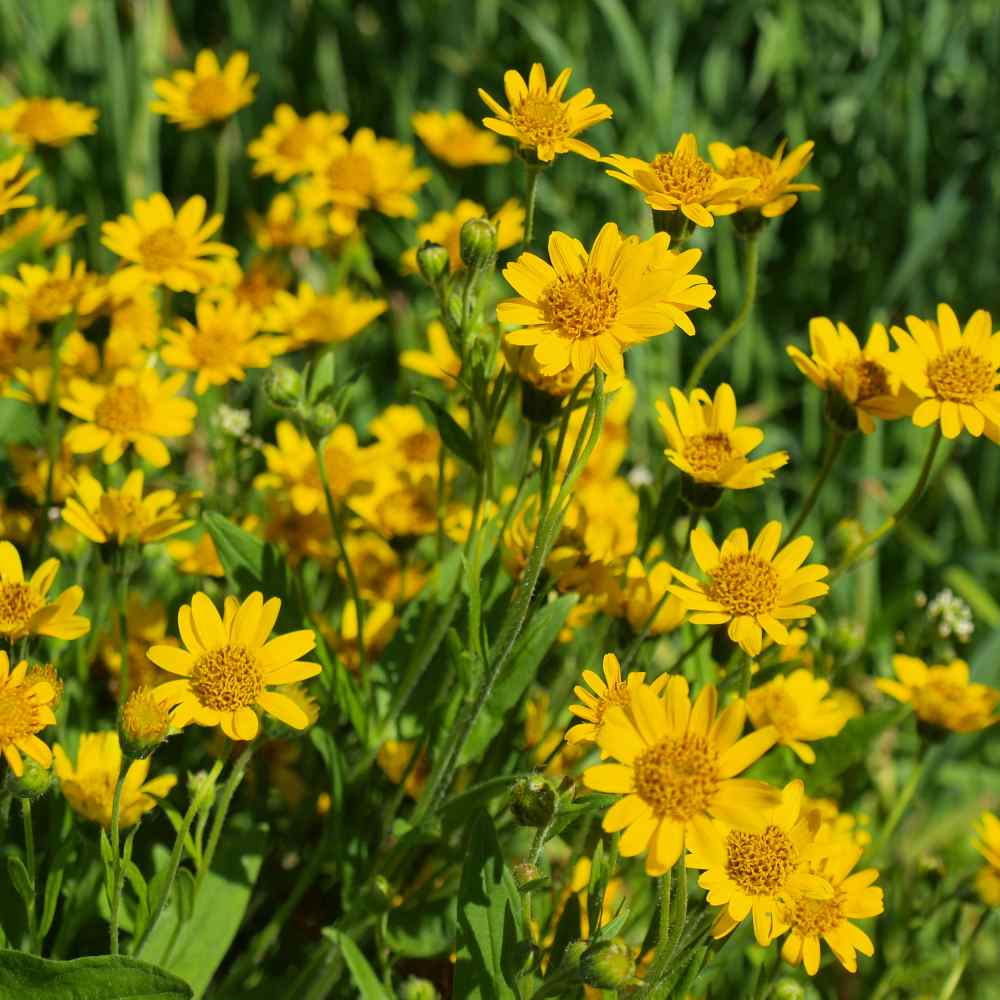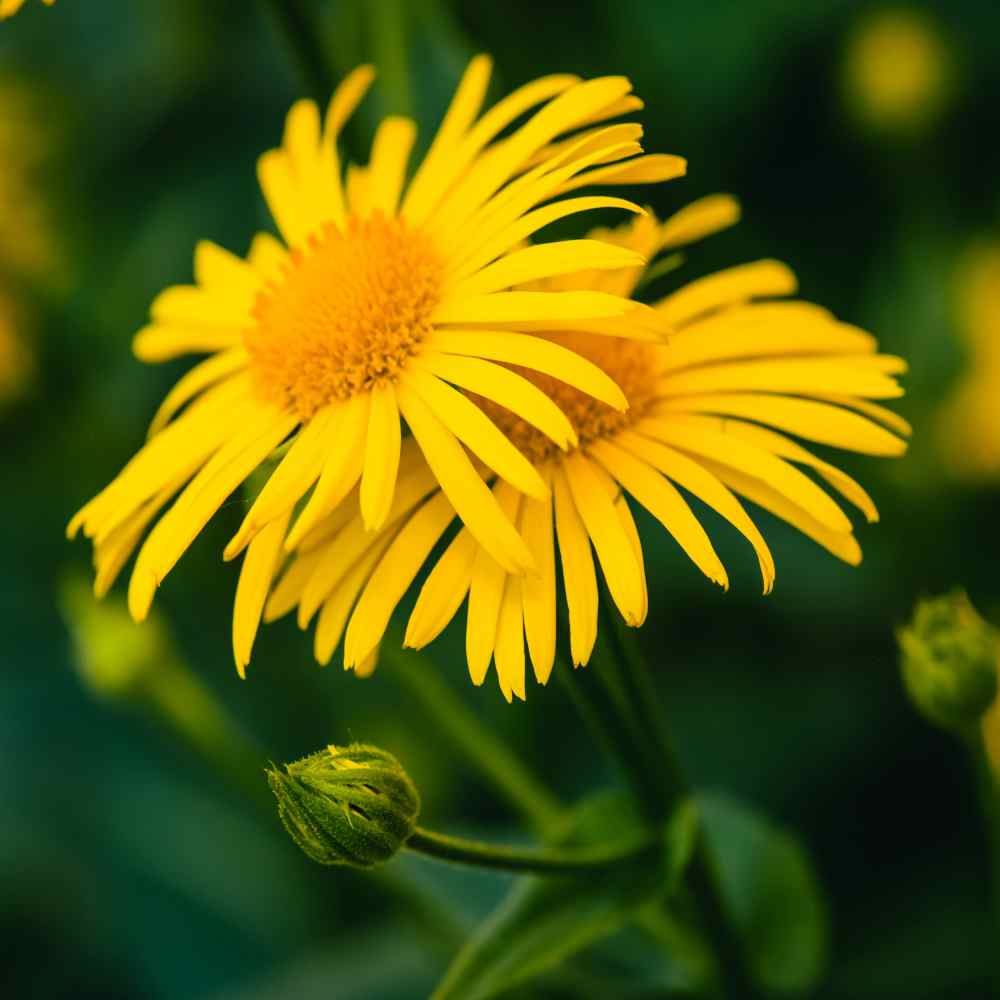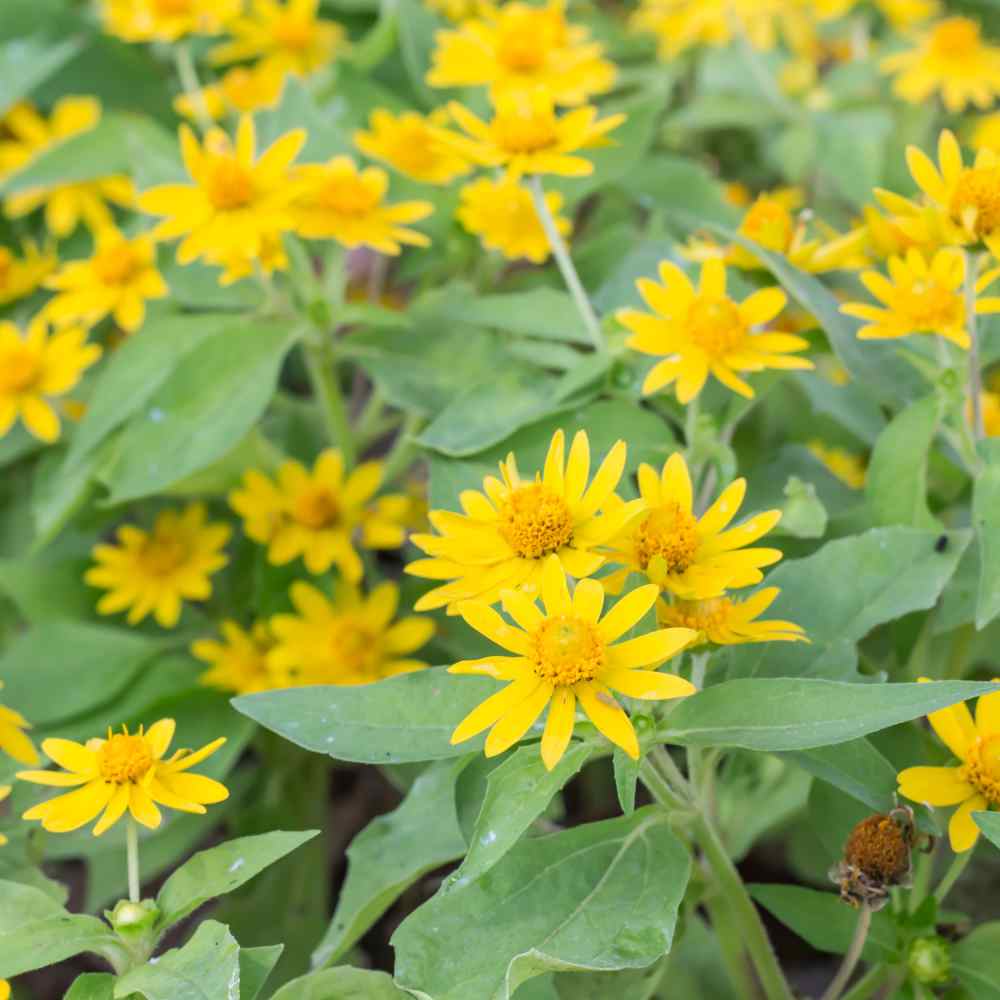 Mountain Tobacco (Arnica Montana) - Also called Leopard's Bane, Wolf's Bane, Mountain Tobacco, and Mountain Arnica. Arnica montana is sometimes grown in herb gardens and has long been used medicinally. This daisy-like mountain flower can be used for: bruises, sprains, soreness and swelling/muscle spasms from sports activity; arthritis set off by seasonal change; general muscle and joint pain. Some people are sensitive to the compound helenalin found in arnica. If you develop a mild rash, then you are probably helenalin-sensitive and should stop using arnica.
As an herb, arnica is usually used topically (on the skin) because it can cause serious side effects when taken by mouth. Oral homeopathic remedies do contain arnica, but they use a diluted form that is not considered dangerous. If you have any question about whether you have the herbal or homeopathic form of arnica, talk to your doctor.
European Perennial
The arnica plant is a wildflower native to Europe that is commonly cultivated for its medicinal properties.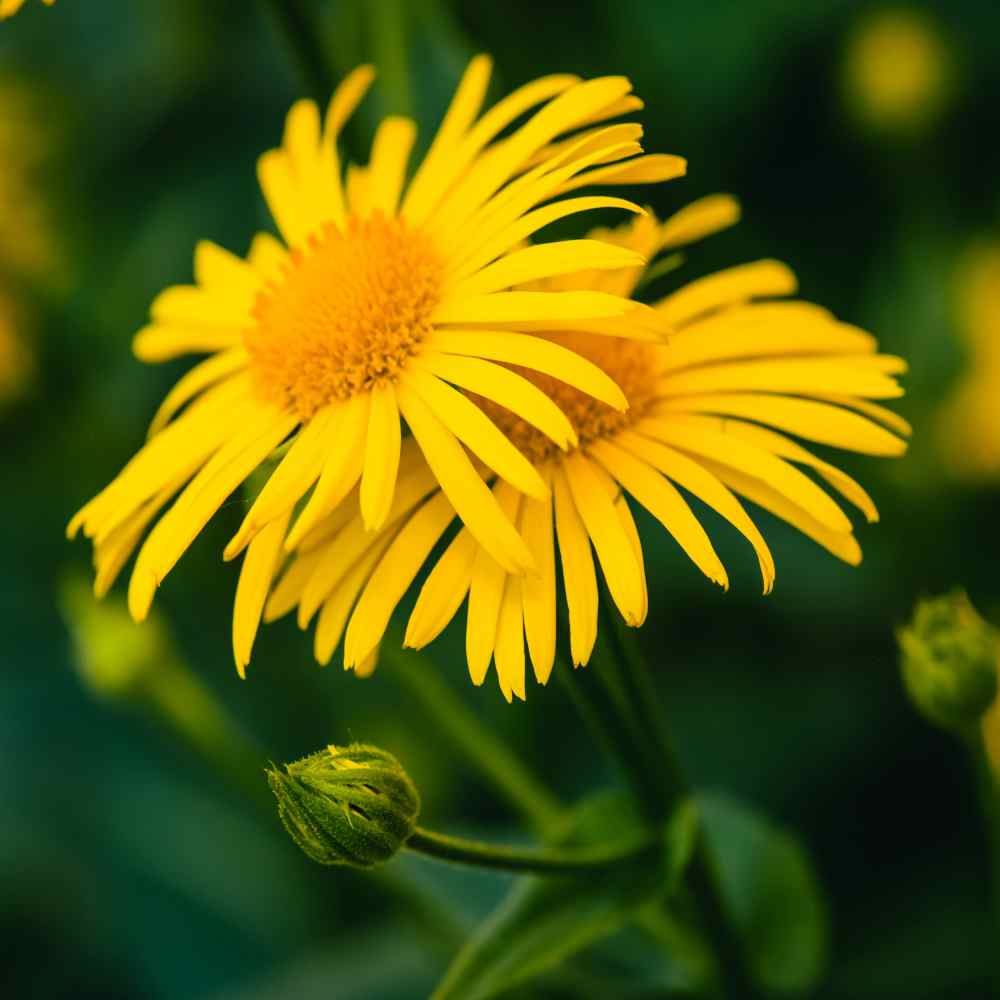 Useful Herb
How To Grow
Arnica is an easy plant to grow. If planting directly outdoors, sow the seeds loosely over prepared soil in the late summer: cover lightly with fine soil or sand. If starting the seeds indoors, plant them in pots a few months before the growing season begins. Place in a bright area. Germination usually occurs in a month, but can sometimes take longer. Indoor seedlings should be transplanted outdoors after all danger of frost has passed. Well-established plants can be propagated in the spring by divisions or cuttings.
Environment: full sun to partial shade
Soil: acidic
Sowing rate: 2-3 seeds per plant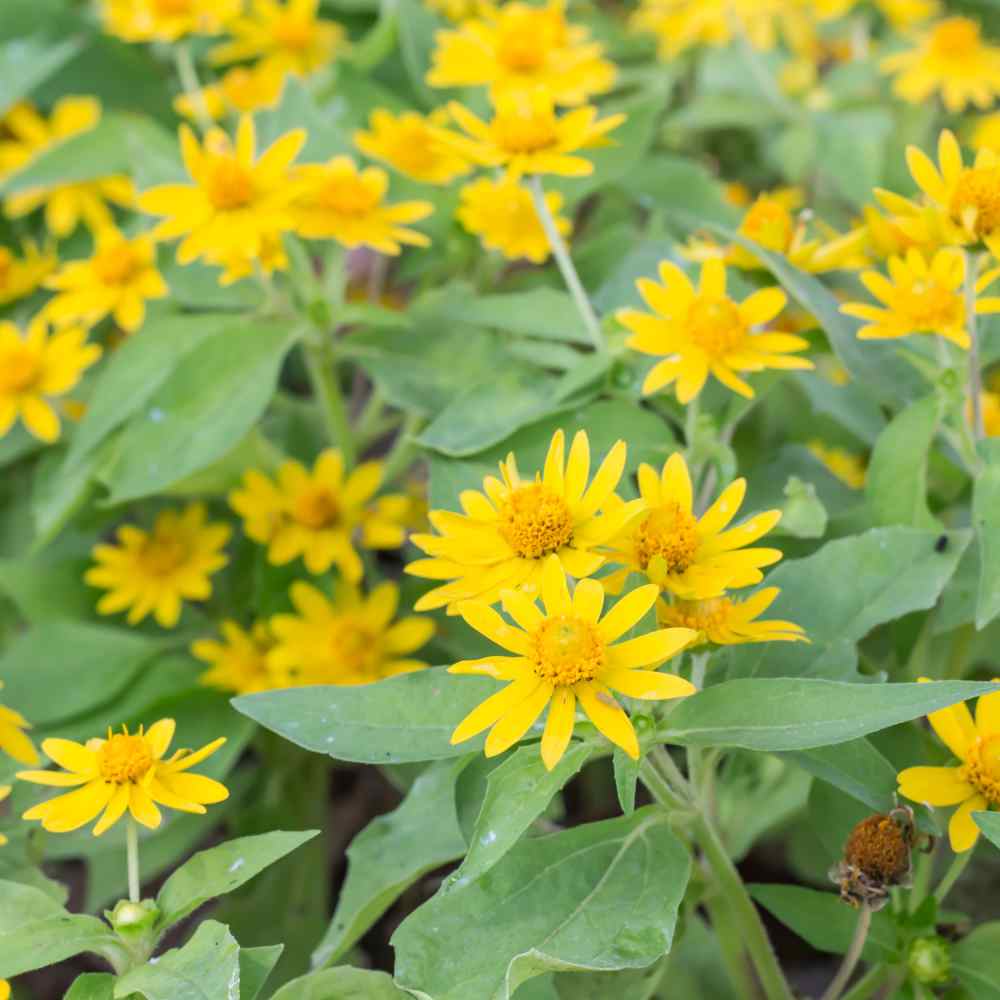 Plant Specifications
Arnica Montana (also known as Mountain Tobacco) is a flowering perennial herb that grows in USDA zones 5 through 8. It is very useful medicinally, and is traditionally employed as a pain-killer.
Bloom color: yellow
Bloom season: May through June
Plant height: 20 inches