Cosmidium Seeds - Brunette
Season: Annual
USDA Zones: 3 - 10
Height: 20 inches
Bloom Season: Mid summer to early fall
Bloom Color: Mahogany with yellow edge
Environment: Full sun
Soil Type: Well drained soil, pH 6.0 - 7.5
Temperature: 60 - 68F
Average Germ Time: 10 - 14 days
Light Required: Yes
Depth: Barely cover the seeds with sifted soil
Sowing Rate: 2 - 3 seeds per plant
Moisture: Keep soil moderately moist during germination
Plant Spacing: 18 inches
Care & Maintenance: Cosmidium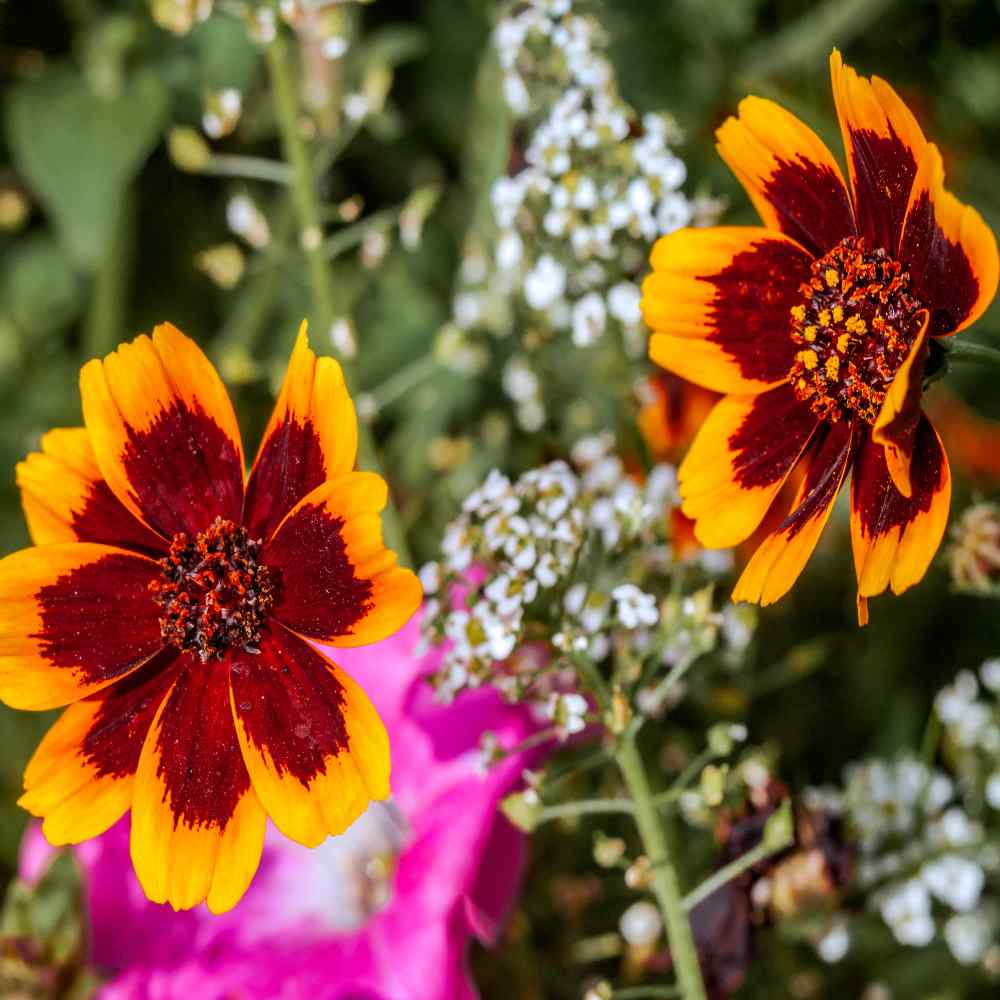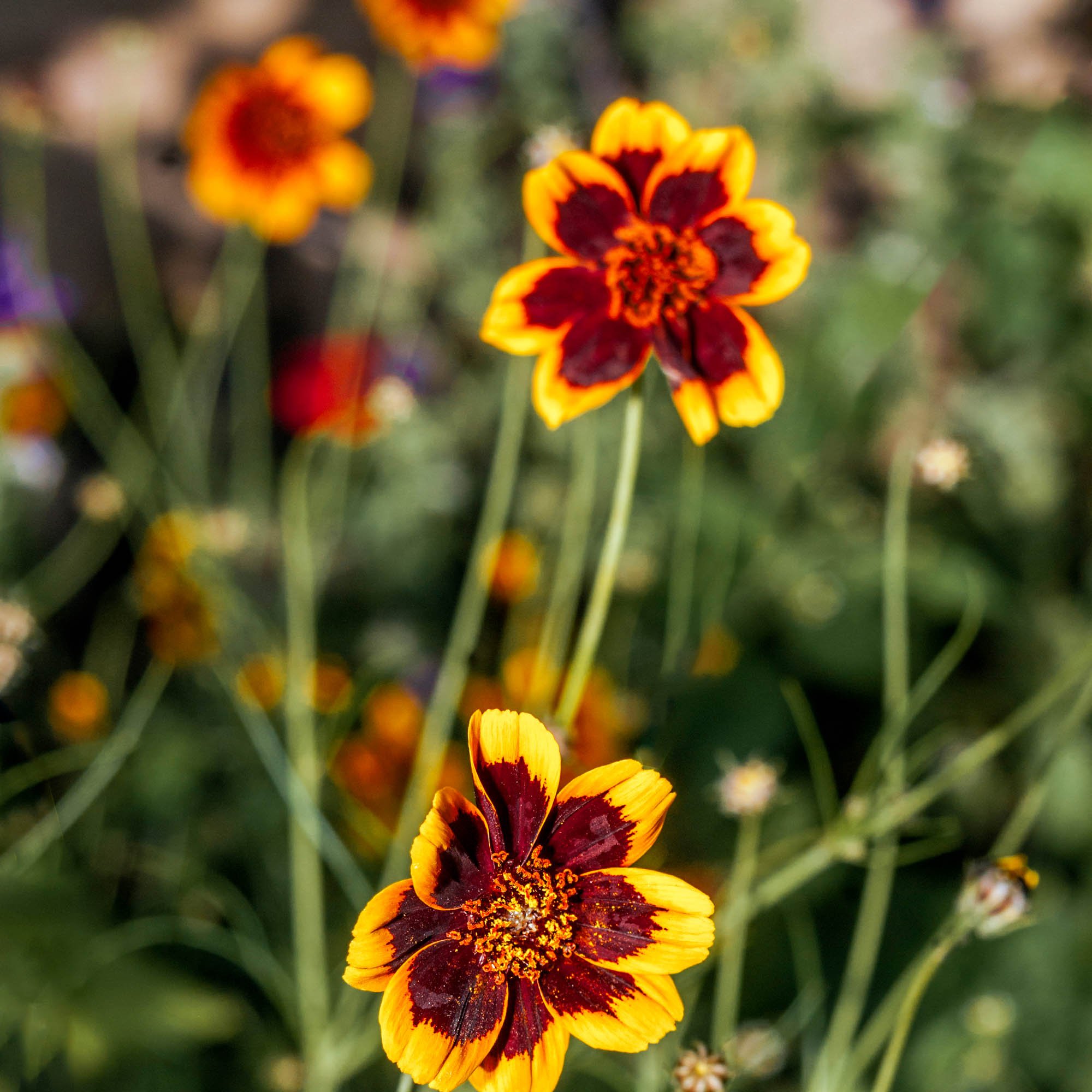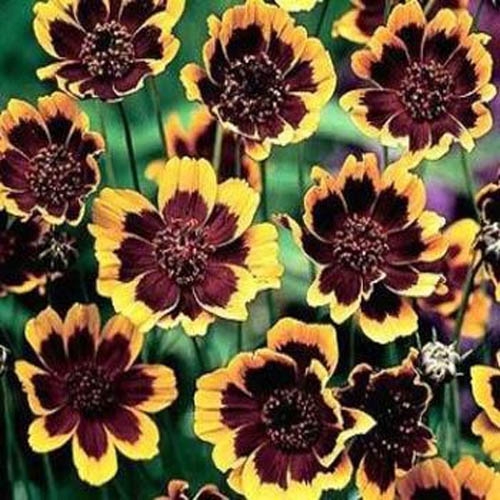 Cosmidium (Cosmidium Burridgeanum Brunette) - Grow these lovely annuals from Cosmidium seeds. These showy flowers are simple and fast to grow. The Cosmidium plant reaches 20 inches tall and produces masses of blooms with distinctive reddish chocolate centers with tips of gold and finely cut foliage. Cosmidium resembles a coreopsis and is a prolific bloomer. They are excellent both for the border or for use as a cut flower. Cosmidium burridgeanum is also known as Burridge's Greenthread and Thelesperma burridgeanum.
Grow Cosmidium in a sunny setting. Deadhead spent blooms to prolong flowering and encourage continuous blooming. Leave a few plants to die down and self seed. Do not over fertilize as it will cause a decreased number of blooms.
Sow Cosmidium flower seed directly outdoors after frost season has passed. Prepare a seedbed, soil should be fine and weed free. Sow Cosmidium seeds in rows 18 inches apart, 6 seeds per foot. Keep soil moist. Thin seedlings to strongest plant, 18 inches apart. Carefully replant the thinned seedlings.