Diascia Seeds - Pink Queen
Season: Annual
USDA Zones: 5 - 9
Height: 8 - 10 inches
Bloom Season: Summer and fall
Bloom Color: Rose
Environment: Full sun to partial shade
Soil Type: Moist, well-drained, pH 6.1 - 7.8
Deer Resistant: Yes
House Plant: No
Latin Name: Diascia Barberae
Temperature: 65 - 75F
Average Germ Time: 14 - 21 days
Light Required: Yes
Depth: Do not cover
Sowing Rate: 1 - 2 seeds per plant
Moisture: Keep moist until germination
Plant Spacing: 18 inches
Care & Maintenance: Diascia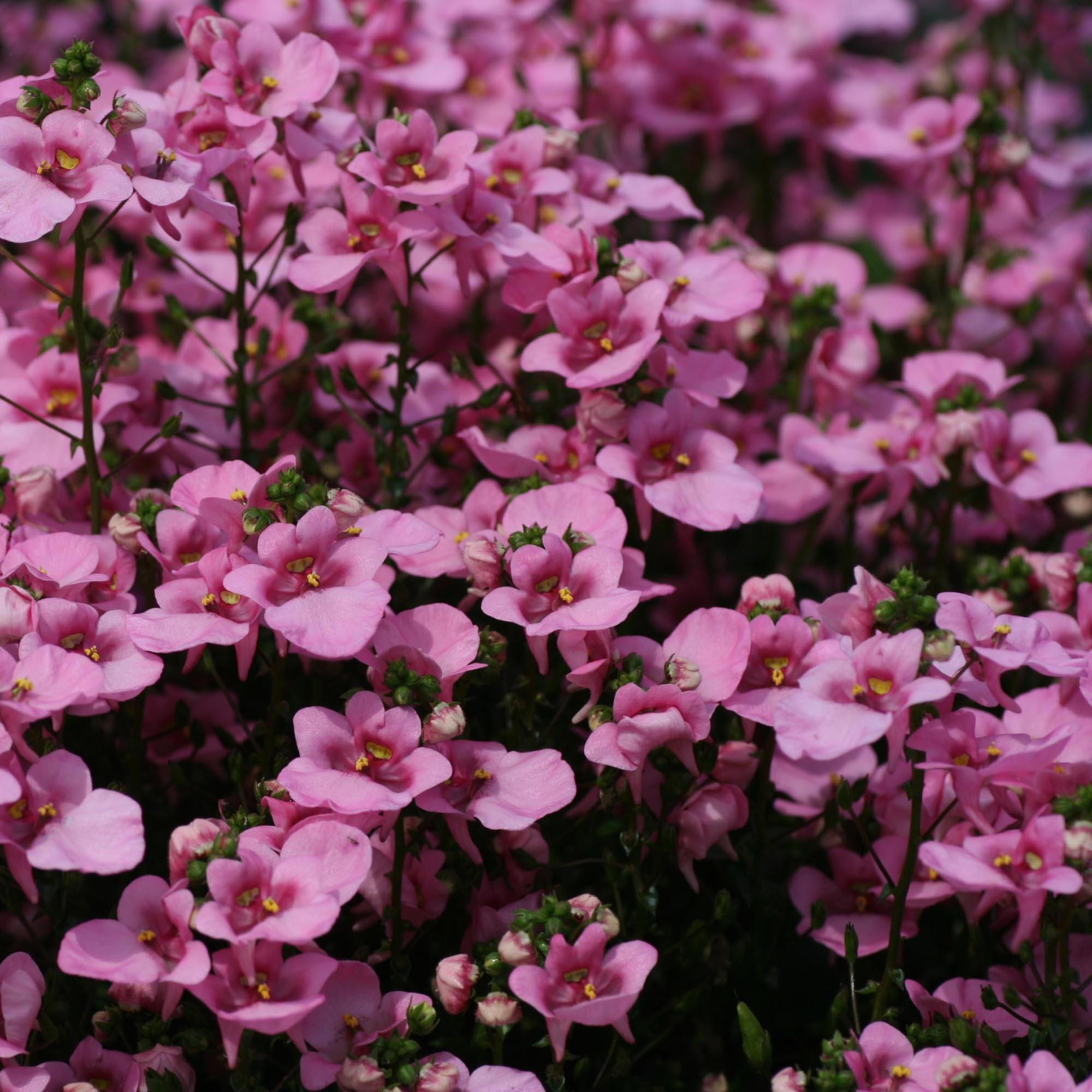 Diascia (Diascia Barberae Pink Queen) - Also known as Twinspur, this little gem is an abundantly flowering plant which has a mounding, spreading habit and rose-colored flowers. This popular plant can easily be grown from Diascia seeds and used as a bedding, basket, or container plant. It is commonly grown as an annual but survives as an evergreen perennial where hard frosts do not occur.
Twinspur Diascia has wiry stems and small heart-shaped leaves. Its delicate, colorful flowers will bloom from early summer until late fall. Each small bloom is tubular with a prominent lip and two rear spurs, or nectaries. As the name implies, these nectaries contain nectar which attract bees and butterflies, and even an occasional hummingbird.
Grow Diascia Barberae Pink Queen in full to partial sun and porous, friable, humus-rich soil with an acid to neutral pH. Twinspur prefers cooler locations in summer heat and needs continual moisture when grown in containers, particularly if placed in exposed sites to the sun. Flowering may even cease during the very hottest part of summer, but the flowering will resume as temperatures begin to drop as autumn nears. To encourage fresh growth, trim back Diascia plants when blooms begin to fade.
To get a jump start on the growing season, sow Twinspur seeds indoors 4 - 6 weeks before last frost. Use sterile starter mix in trays and do not cover flower seeds. Transplant seedlings outdoors after the danger of frost has passed.