Groundcover Specifications
Season: Perennial
USDA Zones: 6 - 9
Height: 4 inches
Bloom Season: Summer through fall
Bloom Color: Golden
Environment: Full sun
Deer Resistant: Yes
Soil Type: Well-drained soils, pH 5.8 - 7.2
Latin Name: Hypericum Cerastoides
Temperature: 64 - 71F
Average Germ Time: 14 - 21 days
Light Required: Yes
Depth: Cover seed lightly with peat moss
Sowing Rate: Approximately 200 seeds covers 4 square feet or 3 - 5 seeds per plant
Moisture: Keep seed moist until germination
Plant Spacing: 16 inches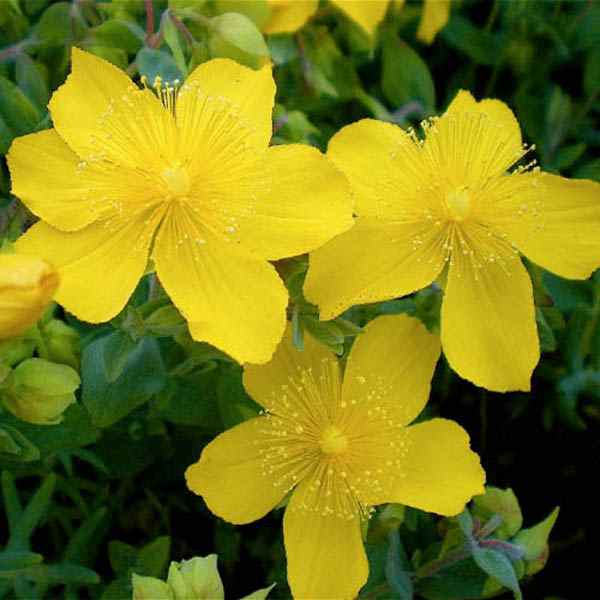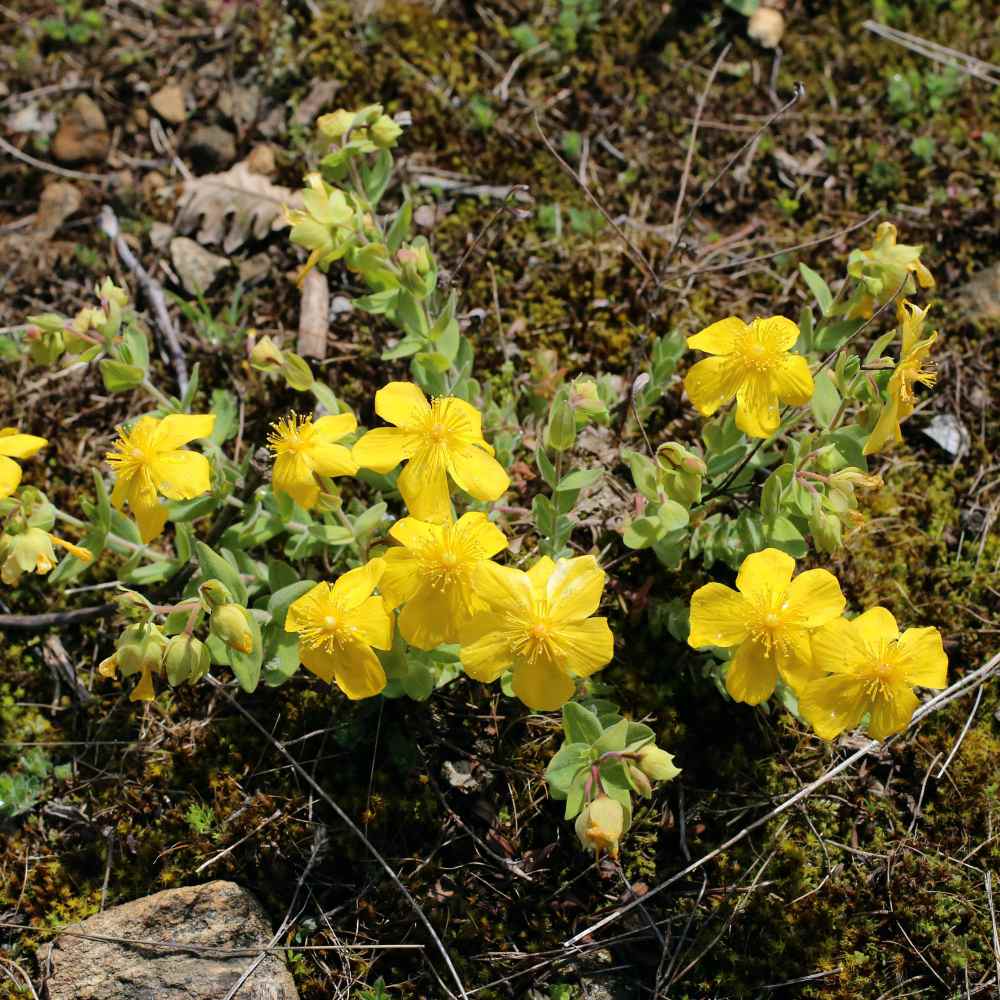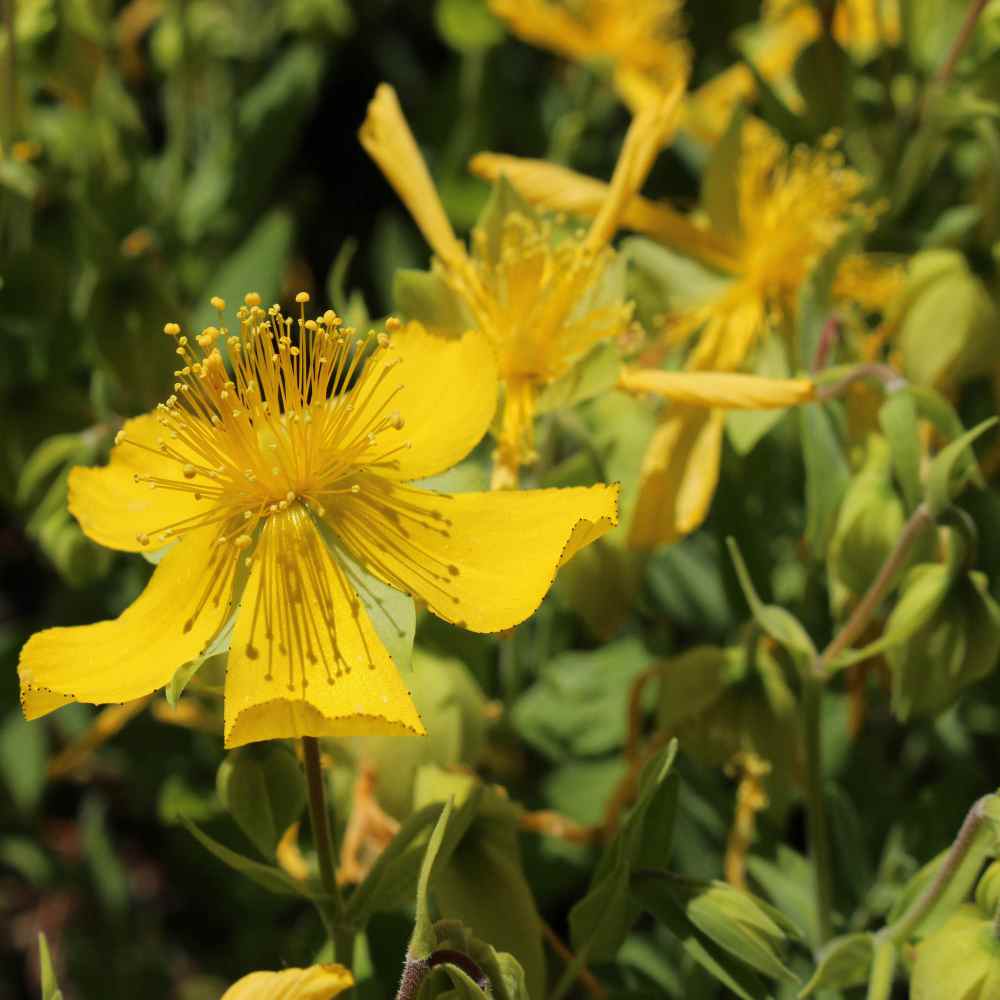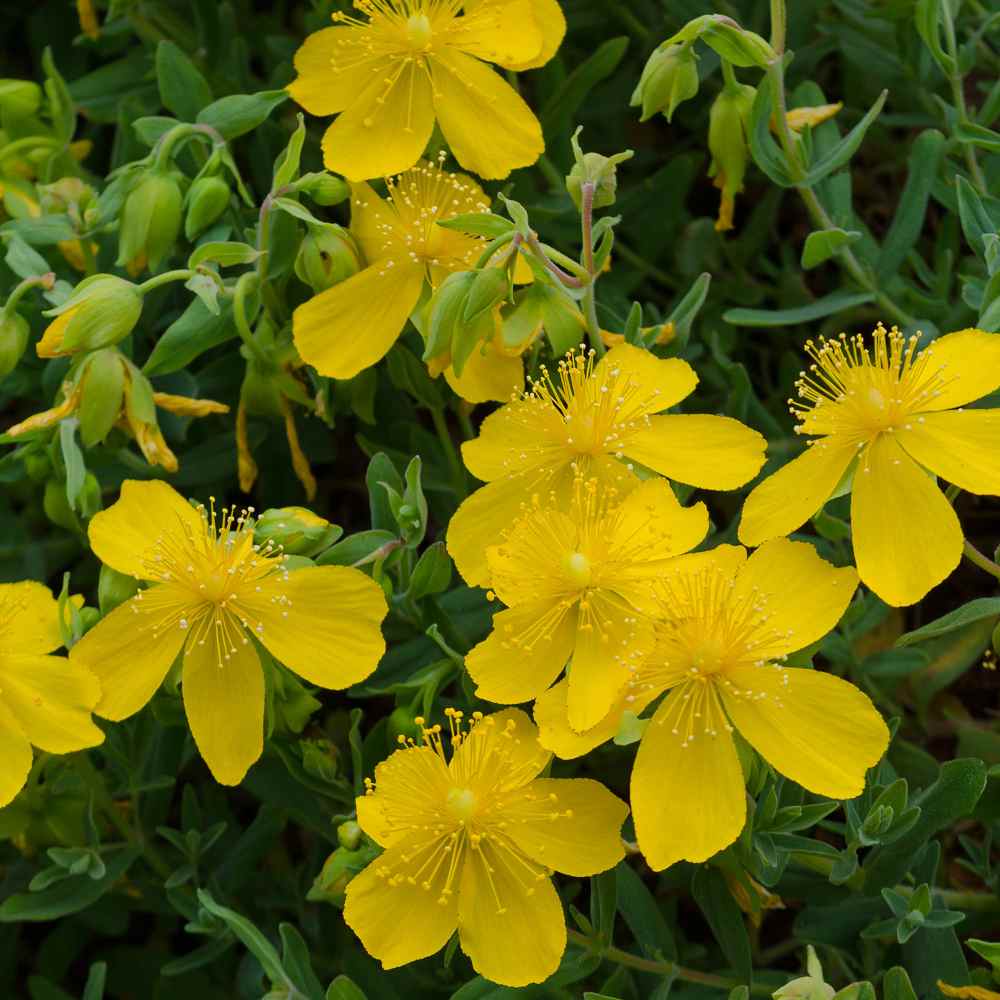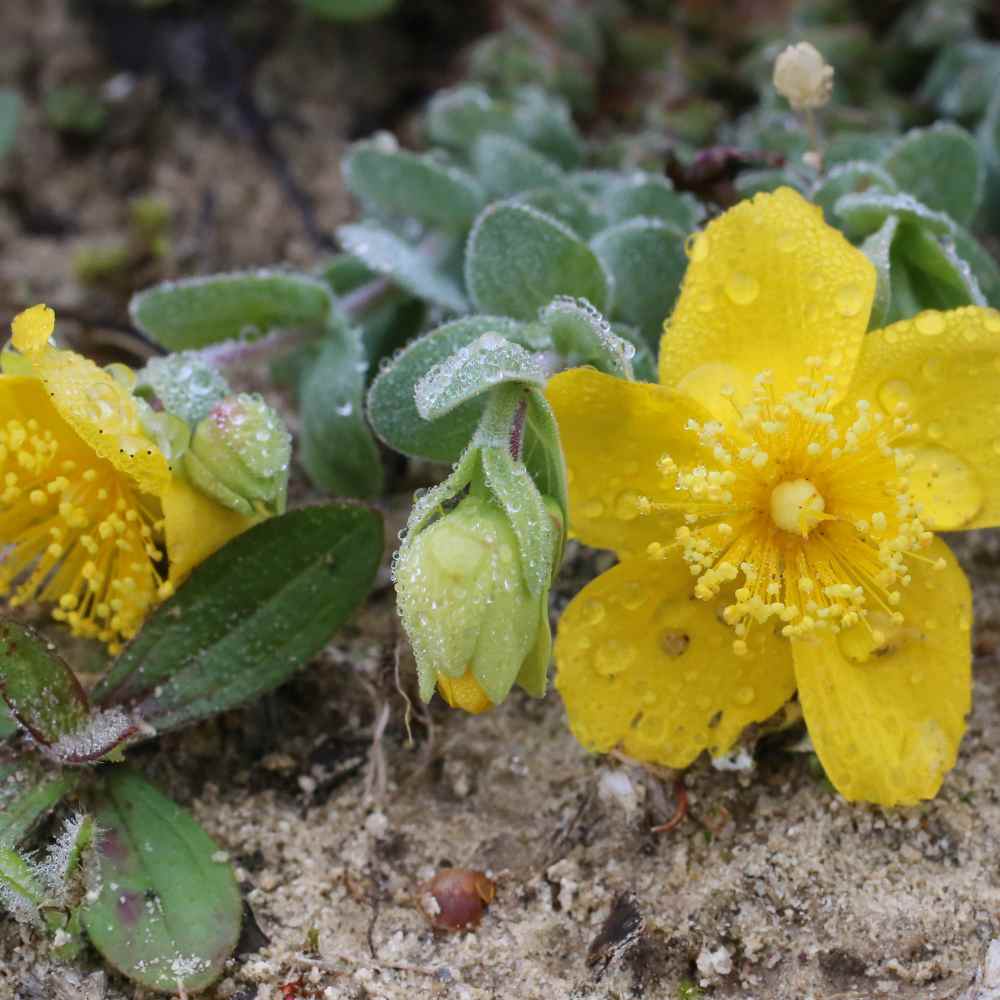 Hypericum (Hypericum Cerastoides) - This beautiful image from Seattle Urban Landscape shows the beauty of this low growing hypericum. Grown from ground cover seeds, Hypericum makes a great rock garden addition or weed suppressing, drought tolerant ground cover plant. Hypericum prefer sunny locations where they can enjoy direct solar rays even throughout the entire day. In addition to being a ground cover plant, they also are perfect for creating striking baskets, window boxes, containers and flower beds. Hypericum is also known as Trailing St. John's Wort and is well-known as a rustic plant that can handle both heat and cold. Its foliage is evergreen and a silvery, blue-gray color.
During the summer months, frequent watering is advised for Hypericum St. John's Wort plants if the climate is very hot and dry. Try to keep the soil cool and damp during periods of extended high temperatures above 90 degrees. Irrigate once a week during the evening or morning hours to keep the soil moist and the Hypericum ground cover plants healthy. Trim back after blooming to help keep a mounding shape.
Sow Hypericum seeds indoors 10 weeks before frost season has passed. Use starter trays and quality potting mix. Sow the ground cover seeds on the surface and lightly cover with peat moss. Once germination occurs, move trays to cooler area, 59 - 64F and avoid direct sunlight. St. John's Wort ground cover plants are ready for transplanting at 8 - 10 weeks. Pinch back at time of transplanting to encourage more compact growth.