Season: Perennial
USDA Zones: 3 - 8
Height: 12 - 36 inches
Bloom Season: Summer
Bloom Color: White
Environment: Full sun to partial shade
Soil Type: Dry, sandy or gravelly well drained soils
Deer Resistant: Yes
Latin Name: Anaphalis margaritacea
Temperature: 68F
Average Germ Time: 14 - 21 days
Light Required: Yes
Depth: Do not cover seeds, but press into soil
Sowing Rate: 2 - 3 seeds per plant
Moisture: Keep seeds moist until germination
Plant Spacing: 24 inches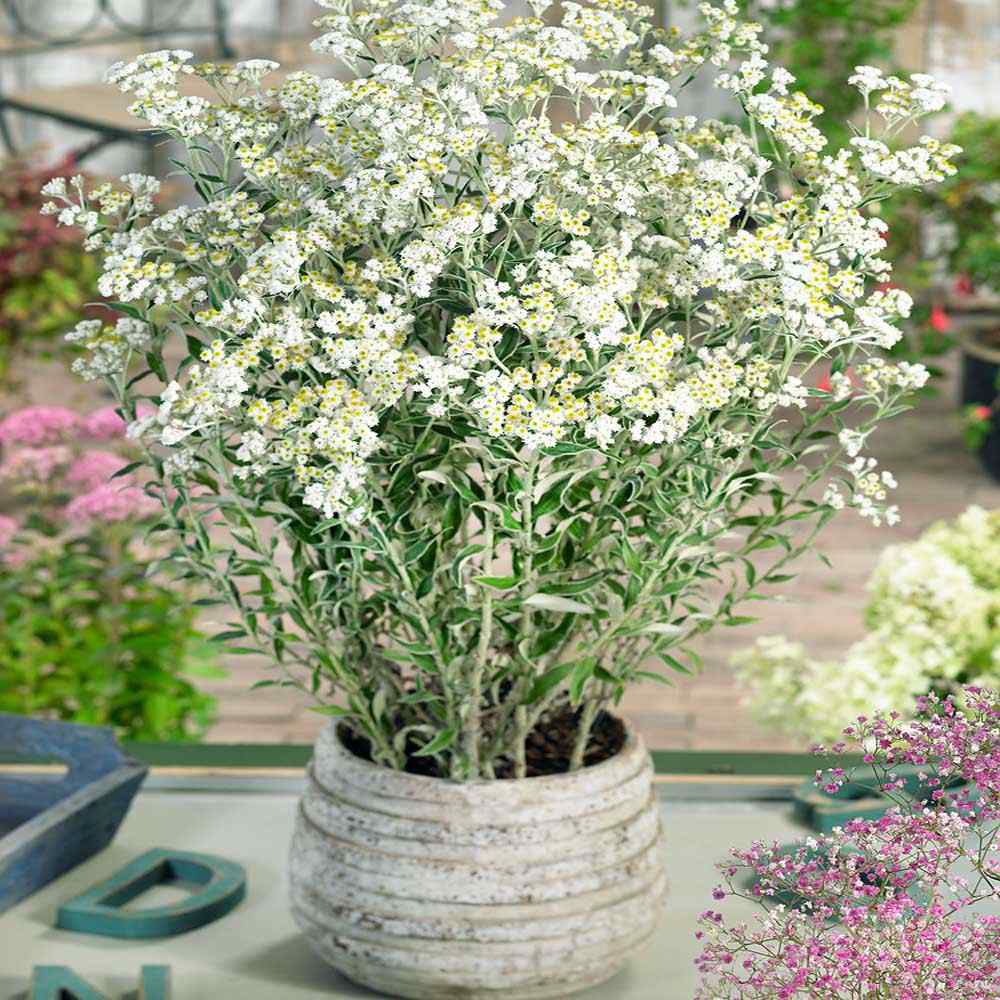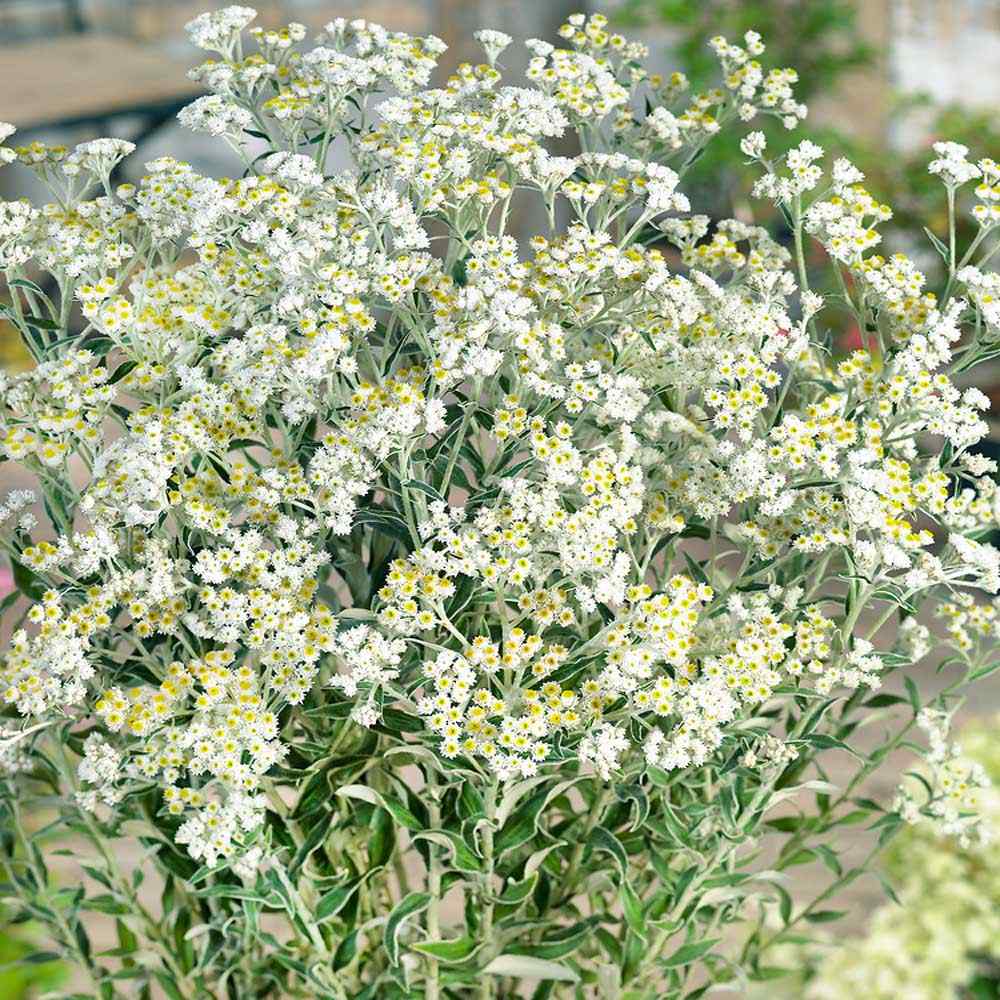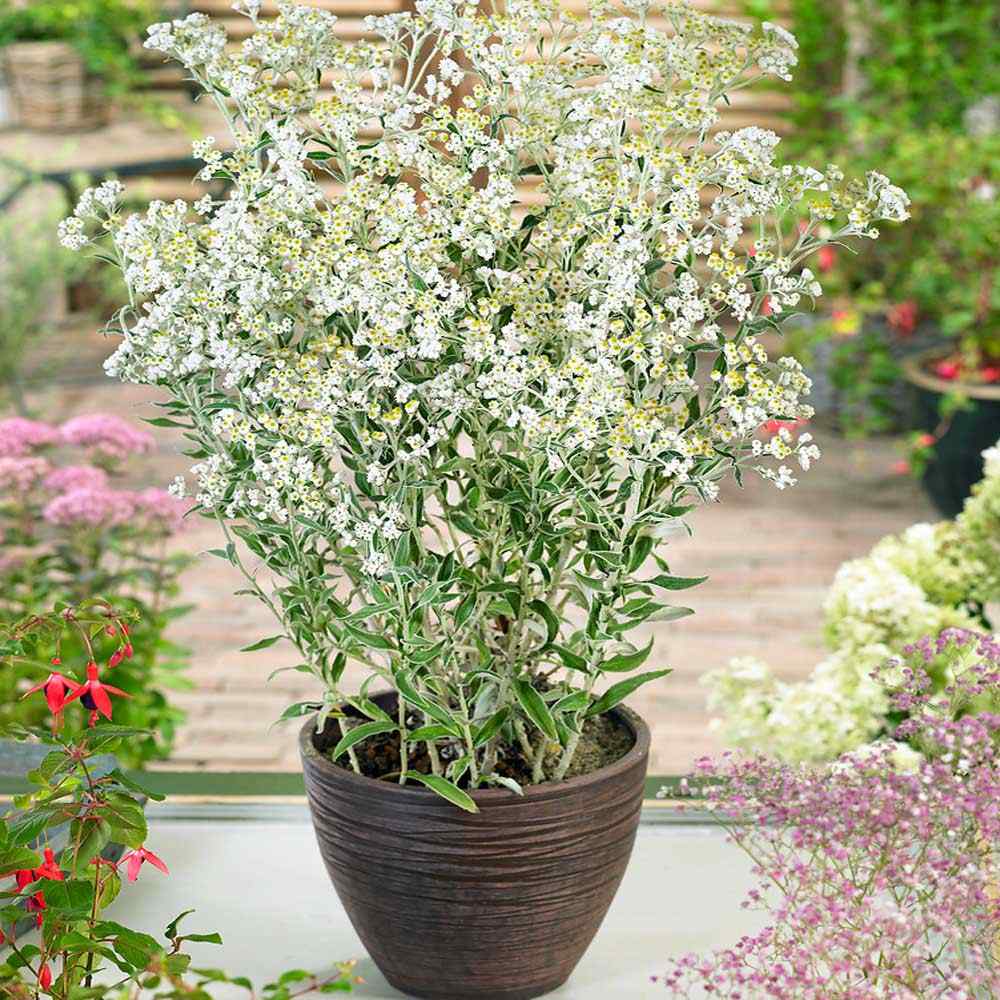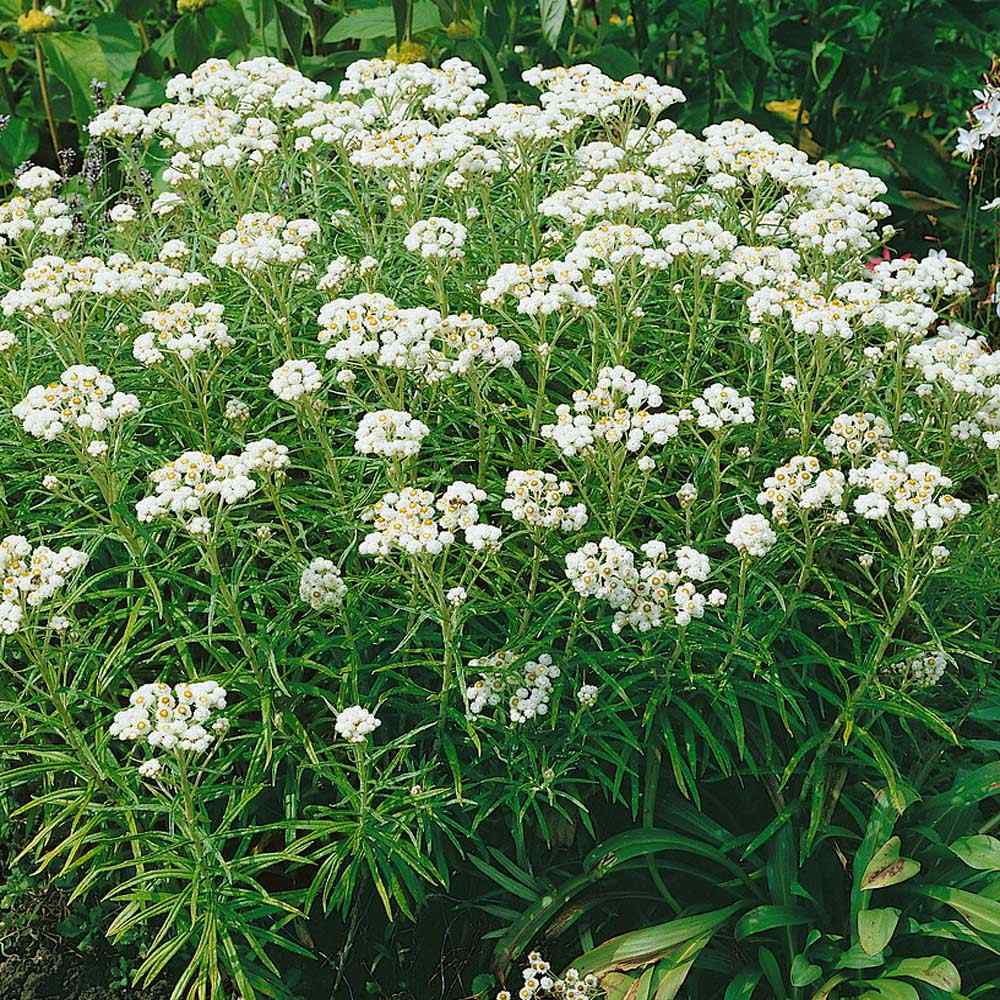 Western Pearly Everlasting (Anaphalis margaritacea) - No, it is not cotton; however Pearly Everlasting does have cottony stems growing 1 - 3 feet tall and 18 - 24 inches wide. The stems often clump together making the plants have a bushy appearance. Narrow leaves are gray-green to woolly-white. Ball-shaped white flowers will a yellow center are long lasting. Many gardeners love to dry the pearly white fluffy flowers and use in floral arrangements.

Anaphalis margaritacea typically occurs on dry, sandy or gravelly sites and it typically a late summer bloomer. It is a great host plant for the American Lady butterflies. They can lay their eggs anytime during the Summer but most commonly occurs in the Spring. The emerging caterpillars will feed on this plant's foliage and live in nests made out of leaves and silk. Perennial Pearly Everlasting is easy to grow just requiring well drained soil in sun to partial shade and medium watering until established. It is drought tolerant once established so do not over water the plant. Anaphalis does well in sandy, gravelly or clay-rich soils and is naturally found in mountain meadows, prairies, native plantings, wildflower gardens, and fallow fields.
Western Pearly Everlasting can be propagated by division in Spring or from seeds. To start from seed, sow outdoors in the fall (after frost season for dormant seeding) or in Spring after frost season is over and soil temperatures are warm. Do not cover the tiny seeds with soil as they need light to germinate. Always keep flower seeds moist until germination occurs and then taper off watering. If starting indoors before last frost, surface sow and keep temperature around 68°F and they should germinate in approximately 2 - 3 weeks. Transplant seedlings when they get about 2 inches tall. These Pearly Everlasting seeds do not need any type of stratification, but they will benefit from being stored in a cool dry area (sealed plastic bag in the refrigerator) prior to planting.