Bellflower Seeds - Cluster
Season: Perennial
USDA Zones: 2 - 7
Height: 8 inches
Bloom Season: Late spring to early fall
Bloom Color: Violet blue
Environment: Full sun to partial shade
Soil Type: Well-drained, alkaline soils preferred, pH 6.0 - 7.2
Deer Resistant: Yes
House Plant: No
Latin Name: Campanula Glomerata
Temperature: 68F
Average Germ Time: 14 - 21 days
Light Required: Yes
Depth: Do not cover the seed but tightly press into the earth
Sowing Rate: 5 - 7 seeds per plant
Moisture: Keep seed in constant moisture until germination
Plant Spacing: 18 inches
Care & Maintenance: Bellflower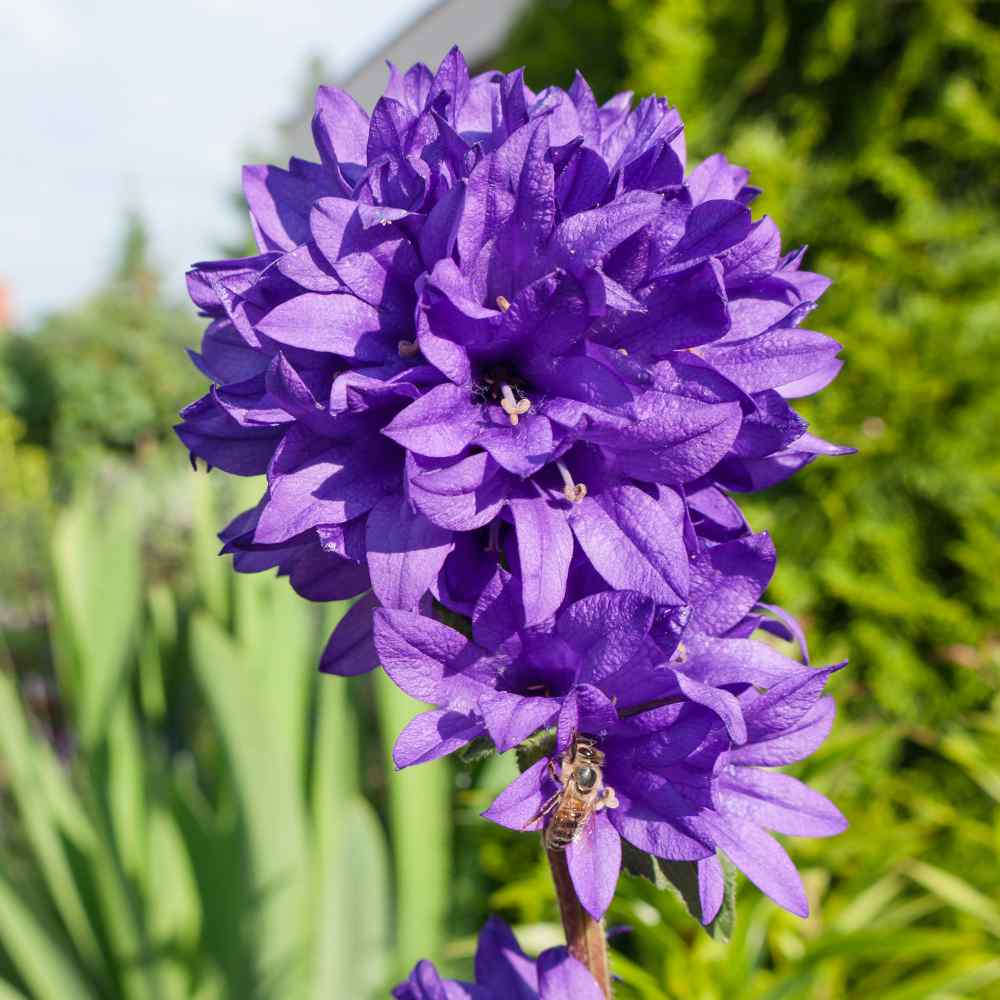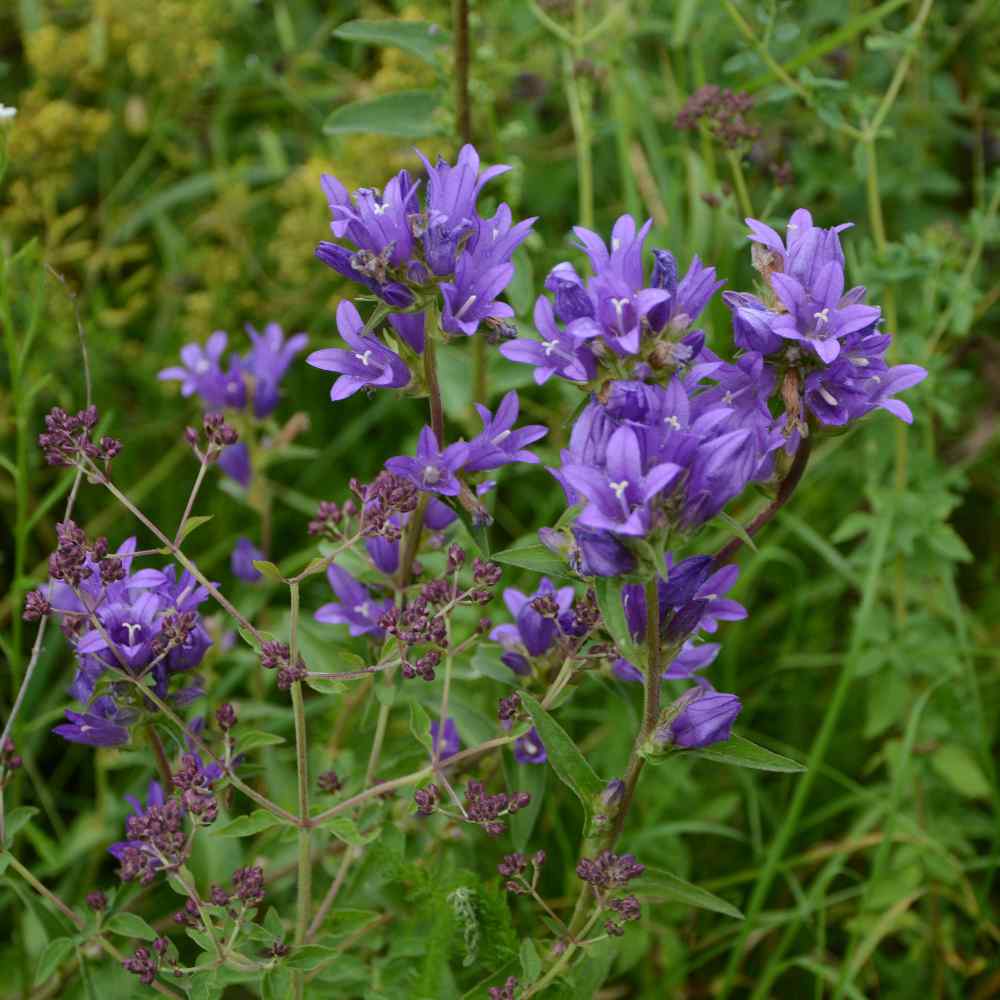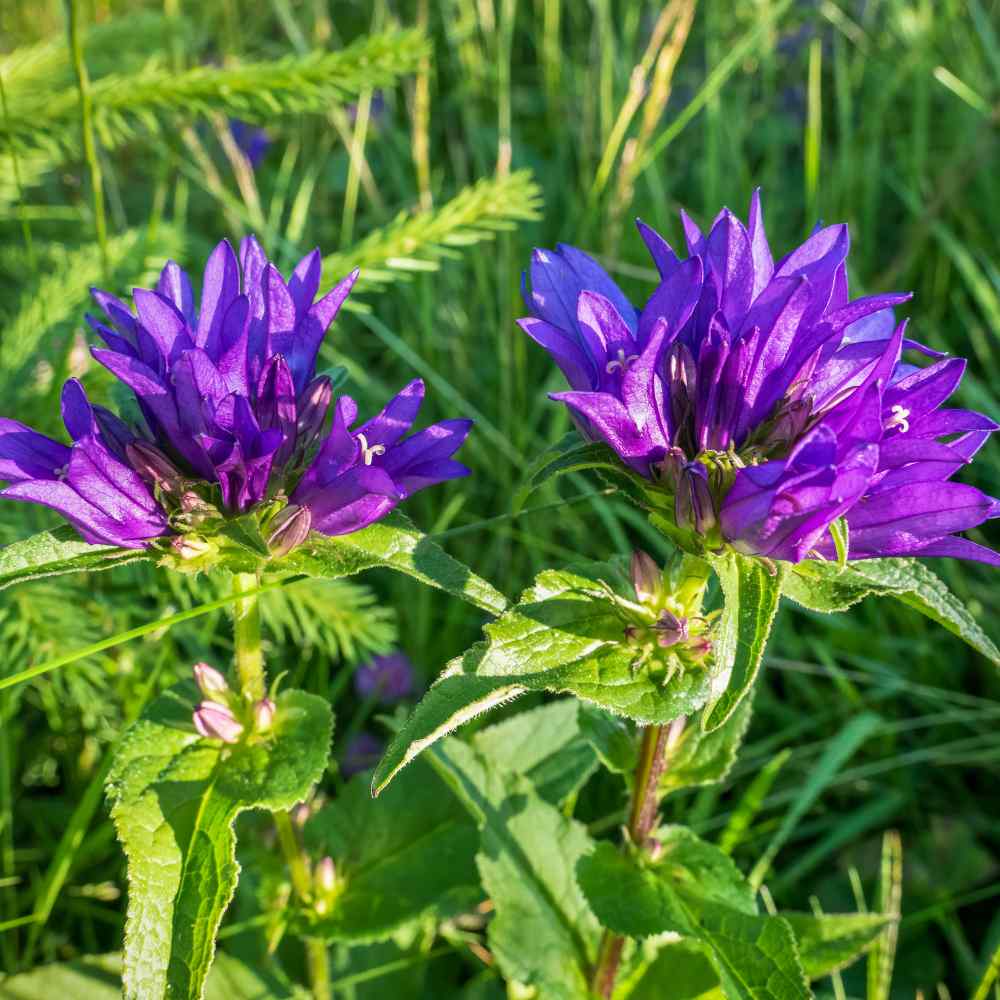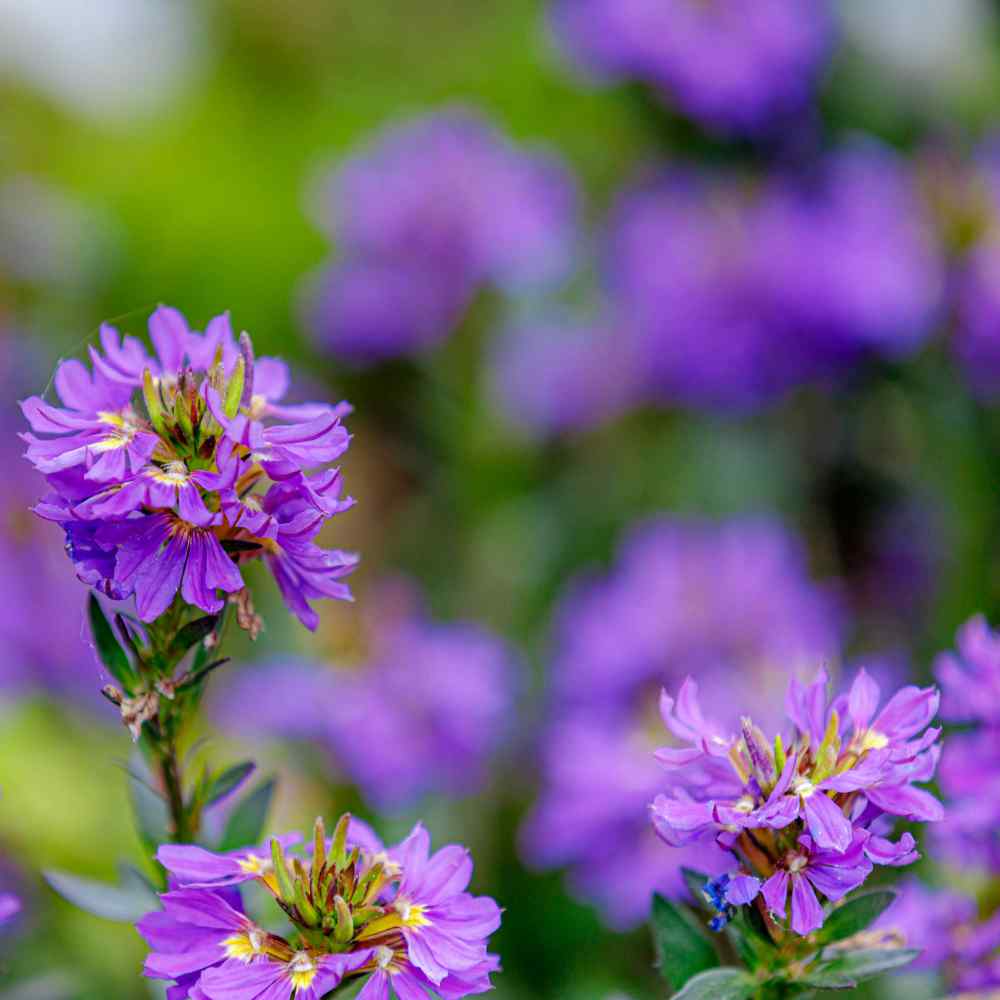 Cluster Bellflower (Campanula Glomerata Acaulis) - This smaller variety of Campanula is great for the front of the flower garden and is easily grown from Bellflower seeds. Clustered Bellflower Acaulis has compact foliage and forms a low mound of large green leaves with taller stems and violet blue blooms.
Pest resistant
This variety is both deer and rabbit resistant, perfect for edging the front of the flower border or in a large rock garden. Clustered Bellflower is also well-suited to tubs and mixed containers.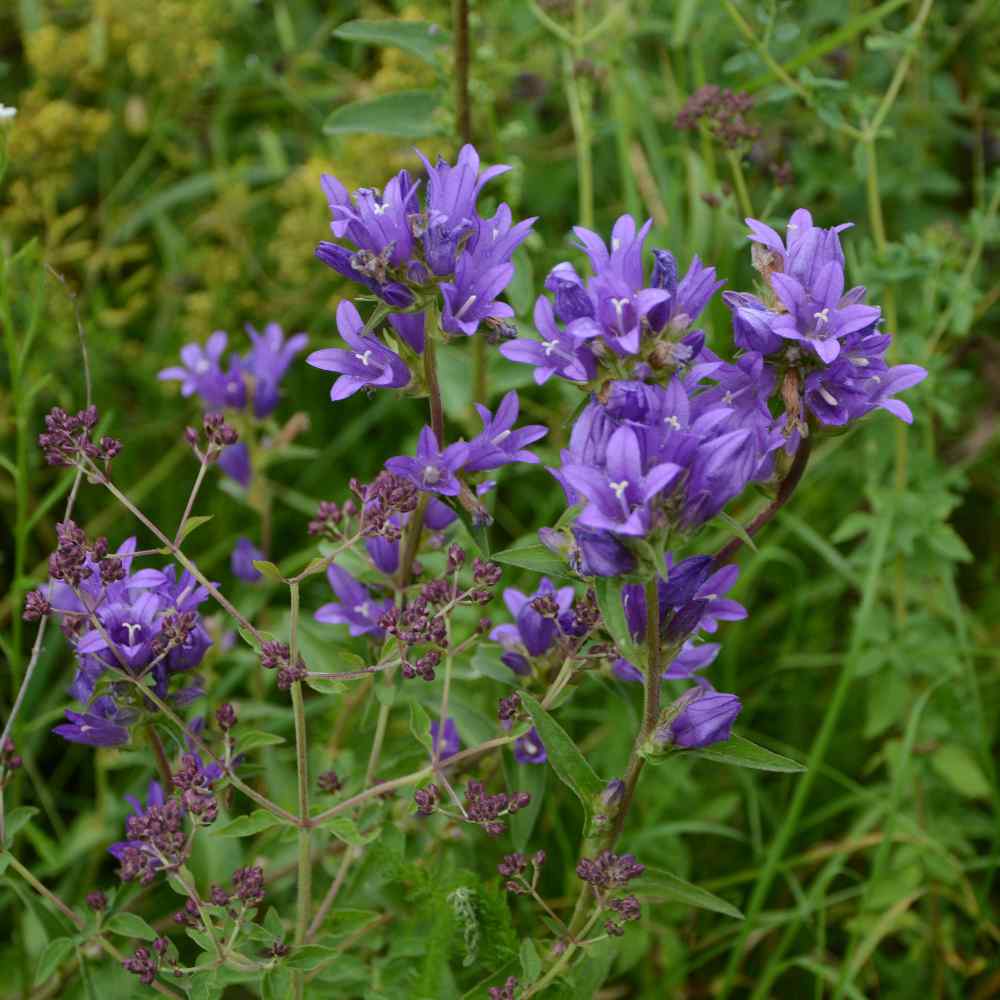 Cluster bellflower seed
How to grow
How To Grow Cluster Bellflower From Seed: Many gardeners start the Bellflower seeds in the early spring outdoors in a cold frame. If you want to get a jump start on this perennial, start the Campanula seeds indoors 6 - 10 weeks before the last frost. Press the flower seeds gently into the soil but do not cover them.

Bellflower plants may benefit from a hard trimming immediately after blooming to maintain a low, compact mound. Clustered Bellflower Acaulis is known to spread by sowing its own seeds, but it is not considered to be problematic.
Sowing Rate: 5 - 7 seeds per plant
Average Germ Time: 14 - 21 days
Keep moist until germination
Attracts bees, butterflies and hummingbirds
Depth: Do not cover the seed but tightly press into the earth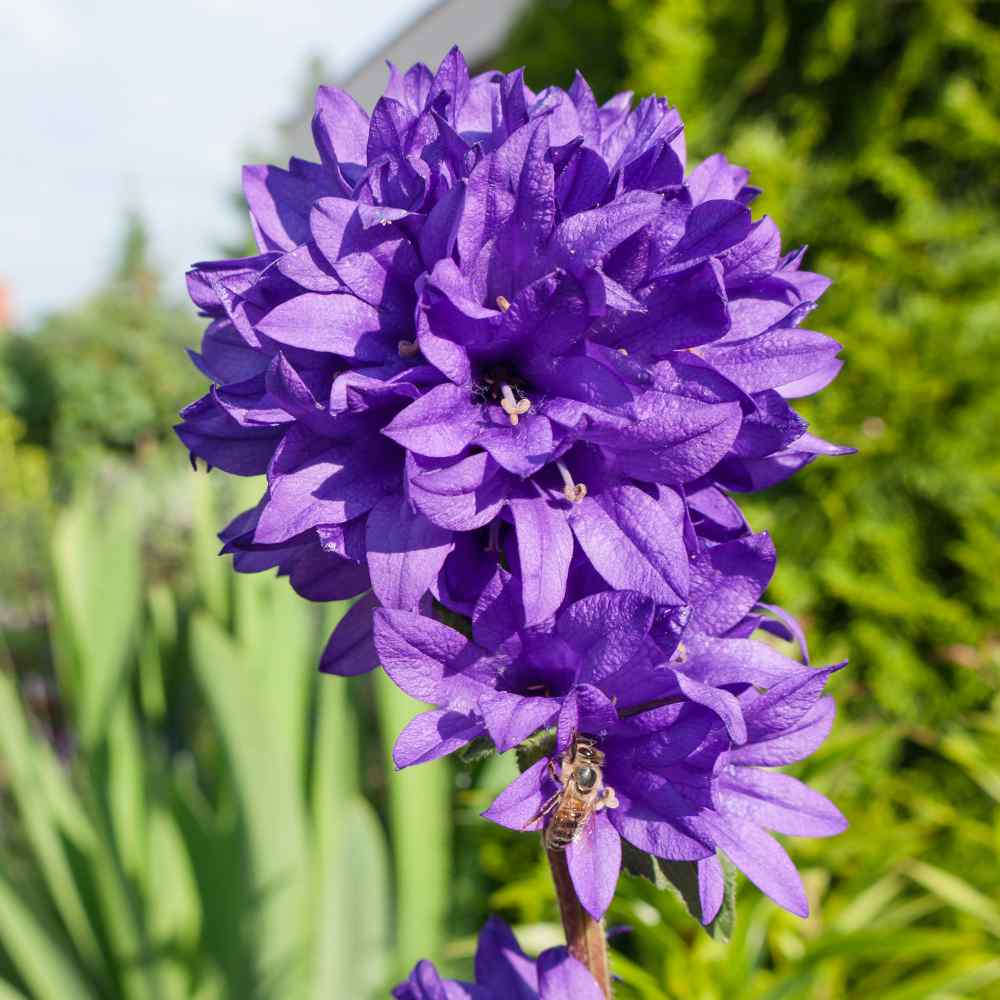 Flower Specifications
Cluster Bellflower stems produce clusters of showy violet blue, bell-shaped flowers in early summer. If you are looking for flower seeds for one of the most popular perennial flowers in the home garden, then look no further than this Campanula Glomerata.
Height: 8 inches
USDA Zones: 2 - 7
Season: Perennial
Deer Resistant: Yes