Season: Annual
USDA Zones: 4 - 9
Height: 10 inches
Bloom Season: Late spring to late summer
Bloom Color: Yellow
Environment: Full sun
Soil Type: Moist, well-drained, pH 6.6 - 7.3
Deer Resistant: No
House Plant: Yes
Latin Name: Capsicum Annuum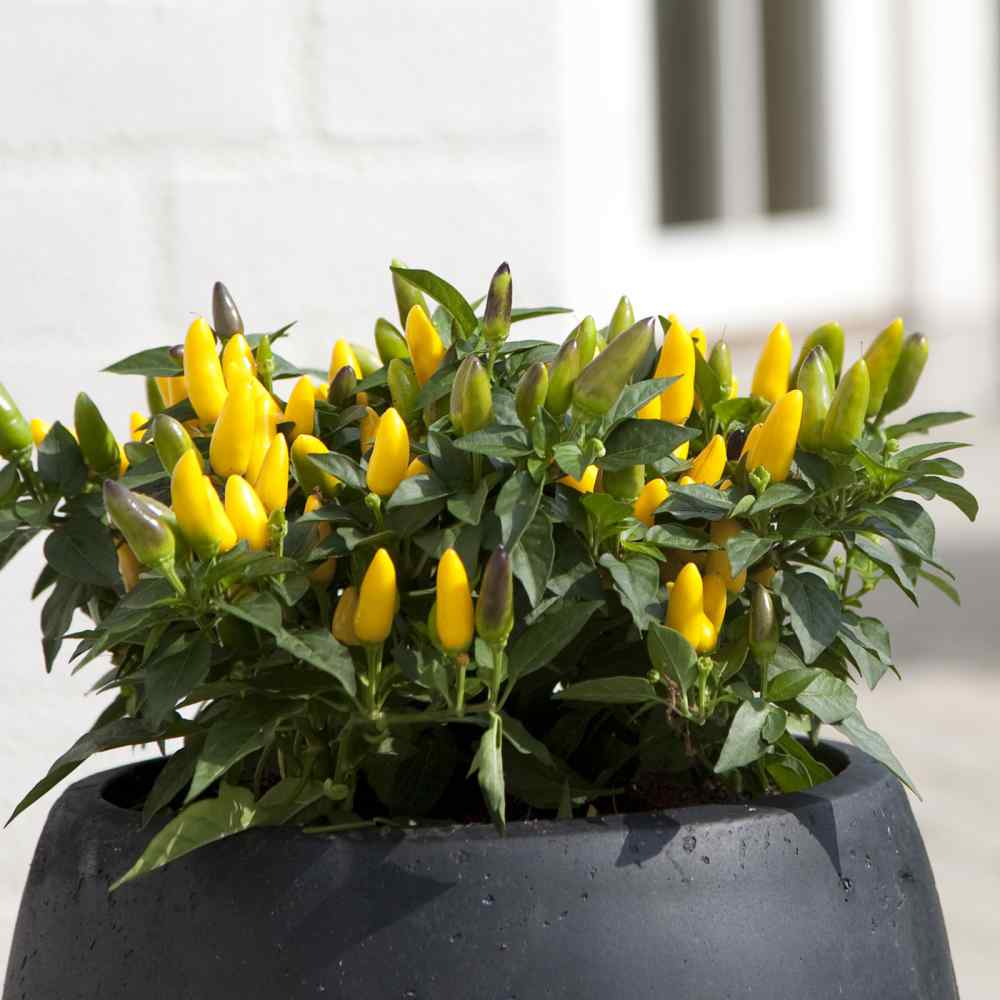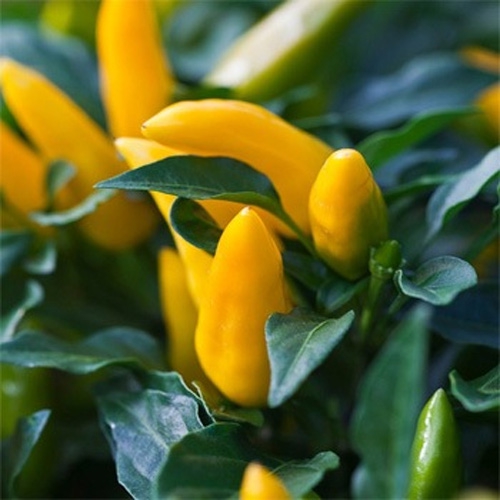 Ornamental Pepper (Capsicum Annuum Goldfinger) - Goldfinger is another unique Ornamental Pepper than can be grown from Capsicum seeds and enjoyed indoors as a house plant. Capsicum Goldfinger grows just a little bit taller than the Filius Blue ornamental pepper, and it produces finger-shaped yellow fruits. Ornamental Peppers are also known as Christmas Peppers. Start enough Capsicum seeds to have Christmas Pepper plants for gift giving!
For summer use, sow the Ornamental Pepper flower seeds indoors 6 - 8 weeks before planting outside. Lightly cover the Capsicum seeds with their thickness in soil. Maintain a temperature alternating between 68F nights and 80F days. After danger of frost has passed, transplant outdoors and pinch the seedling back to encourage a bushier plant. Ornamental Pepper plants are very attractive in the front of the border or grow them in containers for the deck and patio. For Christmas Pepper plants being given as gifts, sow Capsicum seeds in August for plants that are loaded with peppers at Christmas. For the best fruits at Christmas, grow the plants outdoors and bring them in before frost. The peppers will mature in 90-100 days.
Great Container Plants
Ornamental pepper is a great option for an indoor plant or a potted garden plant.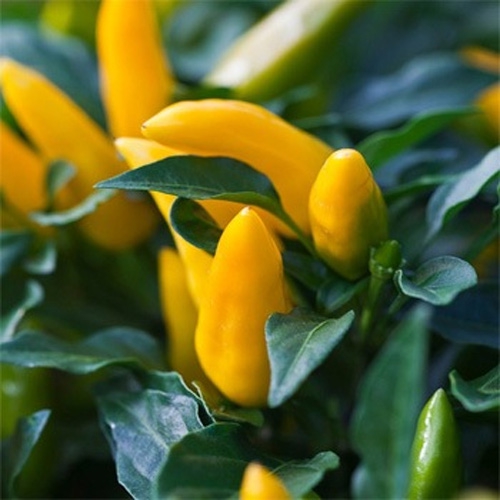 Great Gift Plant
How to Grow
For summer use, sows these seeds indoors 6-8 weeks before the last expected frost. Plant the seeds in small pots or packs, covering with a layer of soil the same thickness as the seed. Keep seeds moist until germination, which will occur in 2-3 weeks. Once all danger of frost has passed, established seedlings can be transplanted directly outdoors if desired. If growing as Christmas gifts, sow these seeds into small pots indoors in August: the plants should be mature and be in fruit by Christmas (a 90-100 day process).
Environment: full sun
Soil: well-drained w' pH 6.6-7.3
Sowing rate: 1-2 seeds per plant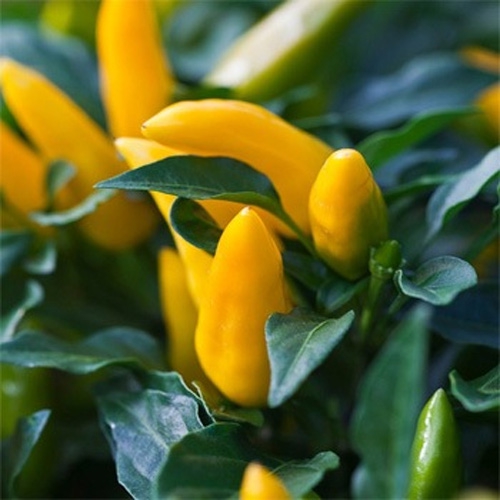 Plant Specifications
Ornamental Pepper is an annual flowering plant that grows in USDA zones 4 through 9. It produces a small edible chili that comes in at 30,000 - 50,000 units on the Scoville scale.
Fruit color: yellow
Fruit season: summer
Plant height: 10 inches